U.S. News CEO to Take Chief Exec Job at New York Daily News

Bill Holiber to serve as CEO of both publications.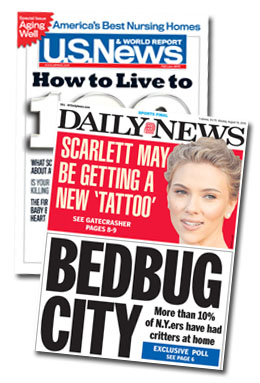 New York Daily News owner Mort Zuckerman notified staff late last week that the paper's CEO, Marc Kramer, is leaving the company after more than four years to pursue other opportunities. Replacing him is Bill Holiber, who will continue to serve as president and CEO of Zuckerman-owned U.S. News & World Report.
"During the next several weeks, Bill and Marc will work together to ensure a smooth transition," Zuckerman wrote in a memo to staff.
How Holiber plans to juggle his responsibilities as chief executive at both publications was not immediately clear. When contacted Friday by FOLIO:, Holiber deferred response to a New York Daily News representative who in turn declined to comment.
Holiber joined U.S. News & World Report after serving as publisher at The Atlantic, which Zuckerman owned and sold in 1999 to David Bradley. He has overseen the former newsweekly—often considered a distant third behind former competitors Time and Newsweek—as it scaled back frequency to bi-weekly in 2009 and then again to go monthly shortly after.
Meet the Author
---