'U.S. Magazine Industry Risks Circulation Meltdown'

Price-hiking wholesaler's defensive memo.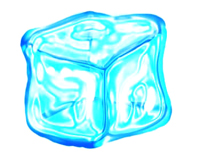 On January 14, Charlie Anderson, CEO of Anderson News, announced his company's plan to increase the per-copy price of distributing magazines by 7 cents. A week later, Source Interlink announced it would raise its prices by 7 cents, too. Both wholesalers have instituted a February 1 deadline for publishers to sign on the dotted line. Since then, news outlets, including FOLIO: and Audience Development, have lit up with stories on the subsequent pandemonium.
Patrick Bowman, Anderson's VP of category management, sent out a 1,600-word document yesterday with the rather ominous title "US Magazine Industry Risks Circulation Meltdown," clarifying what Anderson felt were 10 misconceptions surrounding the proposals.
Click here for a PDF of the memo, or scroll down to read it:
US Magazine Industry Risks Circulation Meltdown
Clearing up 10 misconceptions about the Anderson plan could avert severe disruption
To continue distribution of magazine copies after February 1, 2009, Anderson News has announced that it requires $.07/copy in excess of its current discount and reimbursement of its scanned based trading (SBT) customer inventory costs.
Anderson's proposal may be viewed as a temporary or "stop gap" measure designed to create immediate stability, ensuring distribution of magazines to a competitive marketplace. Once Anderson has eliminated its operating losses, it welcomes alternative longer-term compensation strategies and solutions.
Since Anderson's announcement there have been several articles written on the subject. Also, Anderson News has had a number of conversations with its retail customers, national distributors and publishers and found a number of misconceptions and misstatements about our proposal and about our business in general. A discussion of ten of these misconceptions follows:
1. Anderson's proposal will cost publishers over $1 billion. False. The application of $.07 per copy to the 2.184 billion annual copies distributed through full service wholesalers results in an aggregate gross cost to all publishers of $152 million, not $1 billion. Over the past ten years wholesaler gross profits have not kept pace with inflation as measured by the CPI. The $.07 fee will quickly restore stability to our business by eliminating our operating losses. The fee will also act as an incentive to eliminate waste represented by print order copies that exceed retail display capacities. Obviously, copies that will not fit on retail display fixtures have no hope of sale. Eliminating this waste would reduce print orders, saving publishers print, paper and distribution costs. Indeed if selling efficiency of single copy magazines increased from the current 35% to 41%, the aggregate publisher PP&D cost savings exceeds the proposed fees.
2. Anderson wants to exit the business. False. Anderson wants a viable, profitable business. It is no longer willing to absorb losses. Anderson News' magazine sales in 2008 were about $760 million, and it reported a net loss of over $20 million. Its projections show that the $.07 fee after allowance for reduced print runs will reverse the Anderson losses. Going forward, Anderson projects that its net operating margin to be less than 2% of sales.
3. Publishers can use the US Postal service to deliver and sell magazines to retailers. False. The postal service can make deliveries to storefronts, but store delivery is just a part of wholesale services. Anderson aggregates and coordinates product, service and information for retailers and publishers. Imagine the chaos of multiple deliveries to retailers. Anderson gets all publications to storefronts in one delivery. Anderson creates weekly orders for each storefront from its massive data files, delivers and checks-in each order (which is needed for payment and to maintain retail "item" files that track retail transactions), and merchandises the copies by placing new publications on display and by removing unsold copies for processing and destruction. Anderson also monitors and updates retailer POS systems. The cost sharing routines of Anderson are effective. For little more than half the cost of one $.42 first class stamp, Anderson does much more than the post office. Anderson adds value to the single copy channel. Publishers have sold direct to retailers, and the results were a disaster for the both the retailer and publisher. Publications failed to get timely display and retail shortages, discrepancies and payment problems were common.
4. Anderson should get its fees by lowering retail discounts. False. Anderson operates in a highly competitive marketplace. If Anderson reduces its retailer discounts, it loses business. Maintaining sales is important to the density and effectiveness of its delivery routes. Anderson has met the higher discounts of its competition only when necessary to maintain its sales volume and protect its route density. Anderson has lost business when the competitive bids were too great.
5. Retail discounts are too high and should be reduced. False. The single copy magazine category is mature and has experienced sales declines over the past decade. The category competes at retail for display space with hundreds of other items. The magazine category is being deemphasized by retailers as it fails to deliver sales growth. Many examples exist where key retailers have reduced the category's display space or moved displays outside of higher traffic areas. If retail margins are reduced or costs otherwise increased for retailers, display space for the magazine category will further decline.
6. National distributions have a solution to the wholesalers' financial challenges. False. The national distributors have known of the channel's failed economic model for over a decade. Rather than address the challenges through innovative change and leadership, national distributors did little except protect their own financial interests by rewriting their client agreements to pass financial risk and costs through to publishers. National distributors inhibited Anderson's efforts to hold substantive discussions with their client publishers and to institute meaningful change. National distributors could have been working with their client publishers to rationalize all discounts relative to their underlying distribution costs. They could have removed the "free rider" title subsidies associated with certain large publication (most notably found with certain lower cover price weekly publications). National distributors could have eliminated discriminatory pricing practices of client publishers that have fueled retail demands by national retail chains. Also, they could have limited print orders to balance production with retail display capacities. National distributors are uniquely positioned to change the compensation strategies of its clients' distribution channel. The current compensation structure contains no cost based fee element. (Incorporation of such fees results in strong incentives for efficient behavior and discourages waste and inefficiency, eliminating substantial costs for all parties.) Anderson is compensated purely based upon a percentage of sales. Given the mature nature of the industry, this compensation model is broken. Intermediaries like wholesalers should be paid for the value added activities they perform. The current compensation model simply has not kept up with the increasing costs to pick, pack, deliver, merchandise, and return magazines. Rather than acting, national distributors have waited until the need to act has become dire and the potential consequences of inaction catastrophic. To date, national distributors' have responded to Anderson's proposal with calls for "business as usual", reflecting that that they are part of the problem and not the solution.
7. Anderson's exit will serve the best interests of publishers and retailers alike. False. When Anderson announced its proposal, one national distributor executive reportedly commented that another wholesaler would take Anderson business. Without meaningful change, why would another wholesaler want more unprofitable business? The obvious answer is that profits can be restored when competition in a market is eliminated. Reduced competition will hurt publishers and retailers alike. When competition is eliminated without regulatory oversight all parties lose. Competition is the driving force to innovation and efficiency. Without competition, retailers and publishers risk their existing discounts and the category will lose its relevancy to retailers. Display space will be lost to competing consumer products. Even though the category needs competition, certain national distributors are recommending the implementation of distribution plans to the marketplace that are premised on the elimination of "choice" and competition. Why would publishers put so much at risk when acceptance of Anderson's proposal entails a manageable cost and flexibility for the future?
8. Anderson is more expensive than the non-service or "direct" wholesale model. False. The "direct" wholesalers are paid "reship" or freight allowances, given RDA through a base discount, and enjoy other favorable terms and conditions. For some publishers these allowances represent more than Anderson's $.07 fee proposal and are currently paid to competitors that typically do not perform in-store service. Publishers pay more and get less when they sell copies to non-service distributors. These practices are nonsensical and may violate fair trade laws and regulations that prohibit discriminatory pricing. It is wrong to give better terms and conditions to some wholesalers than others. Anderson's in-store service model costs publishers less and provides them greater value through its in-store merchandising services. Further, its proposed fee narrows the existing compensation gap with competing "direct' wholesalers.
9. Anderson's competitors can absorb its business. False. Anderson's key competitors have acknowledged operating losses. One competitor, Source Interlink, is a public company. On December 10, 2008 Source Interlink reported massive net losses for the nine months ended October 31, and its balance sheet reflected liabilities that exceeded tangible assets by nearly $1.4 billion. To absorb Anderson's business, competitors (including Source Interlink) will have to purchase over $70 million of inventory that Anderson owns and that is located in the stores of some of Anderson's largest retail customers. Otherwise, retail sales will suffer if Anderson is forced to reclaim its retail inventories for its secured lenders. Anderson's competitors will incur substantial costs to replicate Anderson's distribution network that crosses the United States. The requisite capital investment together with the expense to hire and adequately train several thousand associates is prohibitive. The aggregate costs to Anderson's exit are staggering. How can Anderson's competitors that have each acknowledged operating at a loss afford such costs? They cannot. Further, how much will be lost in magazine sales during a chaotic transition?
10. Anderson has made proposals like this in the past and is bluffing today. False. Anderson has proposed changes to address serious problems within the single copy distribution channel on numerous occasions. Those efforts elicited such limited action and change by publishers and national distributors that Anderson is forced to take urgent action on its own. Anderson's contingency plans include meeting with its retail customers to discuss how retailers might directly buy certain nonparticipating titles. Anderson wants to stay in business with the same publishers and retailers that it has served for decades. Killing the messenger is not a solution. Creating stability is the prudent solution.
Meet the Author
---