Tweeting the 2009 Ellies

Follow our live updates tonight from Jazz @ Lincoln Center.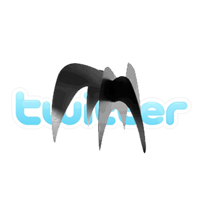 Quick programming note. FOLIO: will be covering tonight's National Magazine Awards live from Jazz @ Lincoln Center in New York. We'll be posting updates to our Twitter feed throughout the night, so follow along here.
Alternatively, you can follow all of the Twittering from FOLIO: and other members of the so-called Twitterati here.
(If you are attending and plan to Twitter, please use the #ellies "hash tag" so others can follow you.)
We'll post the highlights on this page later tonight, as well as a full, traditional write-up on FOLIOmag.com.
If you need on primer on all of this madness, check out this post ("Handicapping the 2009 Ellies") as well as a pair of interviews with two of the finalists.
Wish us luck!
UPDATE: Below, selections from our live Twitter feed, lightly edited for clarity. Times are approximate.
5:54PM: Ellies 2009: Cocktail hour. Editors are here early for the open bar. And so it begins.
6:30PM: Cocktail hour in full swing. Relegated to one room this year, but not as subdued as some had predicted.
7:57PM: Cocktails. Over. Show begins. Jimmy Fallon is the surprise host.
7:59PM: Backpacker and New York win online awards. Backpacker's Dorn: 'This gives us air cover' for two years.
8:06PM: Automobile wins for feature series. Editor: 'We started this magazine with Rupert Murdoch's money!' Applause.
8:09PM: AARP wins for interactive feature. But did its readership even see it?
8:12PM: Foreign Policy wins general excellence Ellie no. 2 of the night. We had Paste as Vegas favorite.
8:15PM: Heavyweights Wintour, Brown, Wenner, Carter. Onstage together.
8:16PM: Annie Leibovitz presented with award for general excellence. First individual to get one, apparently, ever.
8:17PM: Wintour wearing bizarre gold, metallic skirt with brown suede boots. "Horrible outfit" murmured.
8:18PM: Wintour tears up during Leibovitz tribute.
8:20PM: Leibovitz thanks Si Newhouse, who "is in the audience tonight.
8:25PM: Bicycling wins an Ellie. Editor: "Bicycling? Seriously?!?!?!"
8:30PM: New Yorker editor David Remnick thanks "the genius who got rid of the black tie requirement."
8:31PM: General excellence award #3: Texas Monthly, beating Atlantic, New York.
8:32PM: Evan Smith: "You know the governor of Texas thinks this an international magazine award."
8:33PM: Smith also thanks Texas' "chainsaw wielding" wackos, Willie Nelson for making his job easier.
8:37PM: Steve Earle, the bearded musician, makes a surprise appearance. No singing, just presenting.
8:45PM: Backpacker wins another award for online. Probably should check out this Backpacker.com thing.
8:50PM: Wired wins general excellence, beating GQ, Economist, Runner's World.
8:51PM: Wired's Chris Anderson thanks Si Newhouse for approving a cover he told Newhouse would "tank." Replied Si: "Oh, it doesn't matter."
8:53PM: Wired wins another, for design. Anderson apologizes for his sudden ubiquity onstage.
9:04PM: First real shocker: Field & Stream beats out Vogue, New Yorker for general excellence.
9:06PM: Rolling Stone wins for profile of David Foster Wallace, who won an Ellie for RS years before his suicide.
9:12PM: Last award of the night, another shocker: Reader's Digest wins for general excellence.
9:37PM: Champagne toast with Ellies award winners. Some are calling the night a "depressed celebration" … but not as solemn as FOLIO: expected.
9:39PM: Could be the champagne talking.
Meet the Author
---