TV Guide President Out

People on the Move | 06.01.09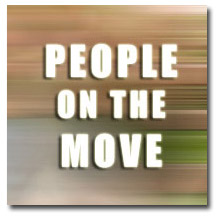 OpenGate Capital—the Beverly Hills, California-based investment firm that acquired TV Guide magazine late last year for only $1—said outspoken president Scott Crystal is leaving the company. Crystal was replaced on an interim basis by executive vice president Michael Clayton.
Following its relocation from New York City to Florida, Bonnier's Babytalk is said to have made a number of staffing changes: executive editor Stephanie Wood was named deputy editor, editor-in-chief Lisa Moran was named executive editor and former deputy editor Elizabeth Shaw was named executive editor.
Johnson Publishing named Jesus Chavarria senior sales executive at Jet. Previously Chavarria served as West Coast manager at Hispanic Business Media.
Media investment bank Mesa appointed Daniel Gossels managing director and promoted Jonathan Levinson, Michael Josephs and Michael T.M. Jones to managing directors.
Meet the Author
---