Is the TV Guide Deal in Trouble?

$2.8 billion acquisition faces uphill battle for shareholder approval.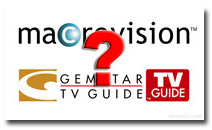 Gemstar TV Guide's announced $2.8 billion sale to Macrovision Corp.—by far the biggest consumer magazine deal of 2007—faces an uphill battle for shareholder approval and ultimately may not go through, industry observers said this week.
The transaction—56 percent cash and 44 percent stock—is still pending shareholder approval at both companies. But Gemstar's declining stock price and questions surrounding Macrovision's plans for the company have led to serious speculation that some stockholders may vote against the deal.
Rupert Murdoch's News Corp., which owns 41 percent of Gemstar, has publicly agreed to vote in favor of the deal. Loeb Partners, which has a 2.1 percent stake in Macrovision, announced last week that it would vote against the merger. No date has been set for a Gemstar shareholder vote. A spokesperson for Macrovision says their vote will come in mid-to-late March.
"When the acquisition was announced in early December, we said that the deal was expected to close early in Q2, 2008 and that is still the plan," says a Gemstar spokesperson.
"We believe that investors are free to make their own decisions," Macrovision CFO James Budge told FOLIO:. "[And we] continue to believe that this is a compelling business combination."
Wall Street, though, has been skeptical of the pairing from the get-go. News of the deal sent shares of both companies plummeting. Macrovision shares fell 22 percent to $20.35; Gemstar shares dipped 16 percent to $4.99. Overall, Gemstar's stock has fallen from $6.00 per share on December 7 to $4.31 at the end of trading on January 23. Macrovision's offer values Gemstar at $5.53 a share.
On Tuesday, Reuters compiled an arbitrage spread list based on that day's stock prices. The Gemstar deal is on the list with a spread—the difference between the offered price and the current trading price—of 40.5 percent. According to the Reuters report, "the wider the spread, the more investors doubt the deal will close."

'Not a Slam Dunk'
"It's certainly not a slam dunk," says Reed Phillips, managing partner at media banker DeSilva + Phillips. "There appears to be some controversy regarding the price. We'll have to wait and see how much clout the shareholders have."
Last week, federal regulators approved the merger between the two companies. But analysts have been critical of the deal, specifically, wondering where TV Guide fits into Macrovision's master plan. Indeed, Macrovision's main interest in Gemstar-TV Guide appears to be data. The Santa Clara, California-based company hopes to give customers access to information about television shows and music libraries across a variety of devices and platforms.
During a conference call the morning of the sale announcement, Macrovision CEO Fred Amoroso—who will become CEO of the combined company if the sale is approved—said that no decisions had been made about TV Guide's 3.2 million circulation magazine or its publishing division, and that he would need time to study that part of the company before disclosing his plans for the magazine. "I don't have a deep background in that area," Amoroso said, not exactly projecting the confidence in the publishing side of the business.
Meanwhile, TV Guide's performance at the newsstand has been on the decline. During the first half of 2007, the magazine's single copy sales average fell 26 percent (to 221,900), while the average number of paid subscriptions dipped 11 percent (to 3,038,883).
Through the first three quarters of 2007, Gemstar-TV Guide had $472 million in revenues, with an operating income of $72 million. Projected revenue for 2007 for Gemstar-TV Guide is $631 million, with projected EBITDA of $115 million. Amoroso expects the combined company to achieve 10 to 15 percent growth in annual revenues over next five years.
Meet the Author
---