Turning Content Curation into Dollars

Vertical Acuity tries to turn publishers into "points of discovery".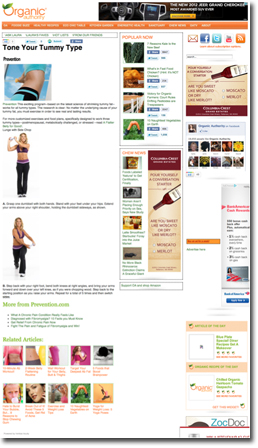 Content curation and aggregation are part of just about every publisher's digital strategy today but a new service from "content logistics platform" Vertical Acuity offers publishers the chance to not only automate the process but turn it into a revenue opportunity as well.
Vertical Acuity has two goals: help publishers become more of a "point of discovery" for content–a role that has largely been given up to search and social media–and offer more business options for content sharing deals. Publishers are able to extend invites to potential partners within the Vertical Acuity network similar to the connections being made on the largest social networks (the company claims 450 million content pages on its cloud network).
"We provide a platform underneath the process of doing business development on the web, which usually includes getting your content out in exchange for some kind of value," says Joe Fiveash, president and chief revenue officer. "That process goes on every day all over the web but it's being done the same way it was 15 years ago-with manual, one-off deals. With Vertical Acuity you do those same deals but it's as easy as friending someone on Facebook."
Publishers can use Vertical Acuity in two ways–pushing their content out to other sites within the Vertical Acuity network (with or without packaging advertising with that content), or accepting other third party content onto their own site.
Vertical Acuity works outside the publisher's existing CMS and publishers create a dedicated page to accommodate partner content, which appears as a series of thumbnails on the bottom of related articles. Users who click on those thumbnails see content branded from other sources, but remain within the host site. "That page has the publisher's header on it and depending on how they're using the system, an ad could be on the right," says Fiveash. "The page has a tag that pulls content into the designated space just like tags pull ad creative in other areas."
Database Decisions, Not 'Gut Decisions'
Participants also receive metrics to gauge how their content is performing on other sites, as well as assess potential content partners within the network. "The metrics dashboard offers actual results for different types of distributions so they can make more intelligent decisions, database decisions rather than gut-based decisions," says Fiveash, who says that in tests of the system, publishers displaying recommendations for other content received an average of 15 percent more page views than publishers not displaying recommendations.
Rodale is currently using Vertical Acuity for its Prevention brand, which in July launched the Healthy Living Group, a digital advertising network of niche health sites. The publisher is pushing its content (and often advertising) out to other sites such as Organic Authority, as well as accepting original content from partners.
"We view this as a two-way street: outbound and inbound," says Michael Kuntz, associate vice president of digital sales with Rodale. "Inbound will really be owned by the edit team. If they make the choice to bring in third-party content, that's something they're going to vet. This allows us to create niche, high value content on the fly without having to tap into our editorial resources."
From the business side, Rodale is able to offer extended audience reach to advertisers by integrating advertiser messages with Prevention content appearing on other sites.
Partner sites can decide to accept content without ads, and pay the originator of that content on a CPM basis. Sites that decide to accept another publisher's advertising along with their content get paid on a CPM basis. Additional page views created from recirculation are free.
"We all know there's hundreds of vertical ad networks out there, and typically they go to a publisher and say, 'Hey Mr. Publisher, give us x amount of ad inventory and we'll give you whatever effective CPM, and in return you'll make more money," says Kuntz. "I think that pitch has become stale. With our brand and the advertisers we work with, if you work with us, not only will you generate money on the advertising side but you'll get usage of our premium content. In many cases we're dealing with publishers that don't have a 20-person edit team and being able to get daily updates on their site is huge."
Meet the Author
---