Trusted Media Brands Inc., formerly known as the Reader's Digest Association, is closing Studio Fun International US, a publishing property that handles licensed children's books.
TMBI is primarily known for its magazine titles, like Reader's Digest and Taste of Home, as well as the related properties. The magazine titles will not be affected by this closure.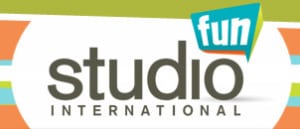 "Right now our focus is to effectively shut down Studio Fun International US, but we remain committed to the company's long-term vision of being an iconic, multiplatform media company," a spokesperson tells Folio:.
Starting Oct. 20, TMBI will lay off 31 employees at its White Plains, New York, office. The layoffs were first reported in the New York Post, who found the information in a Workers Adjustment and Retraining Notice filed with the New York Department of Labor.
The White Plains office will stay open, and TMBI will continue to publish new and reprinted backlist Taste of Home books, as well as Reader's Digest Adult books, according to the spokesperson.
Last September, in an effort to represent its diverse portfolio, Reader's Digest Association changed its name to TMBI.
"I look at this as the fact that we have all these brands and we're always in the position of having to explain ourselves," TMBI CEO Bonnie Kintzer told Folio: at the time. "That's not the position you want to be in."