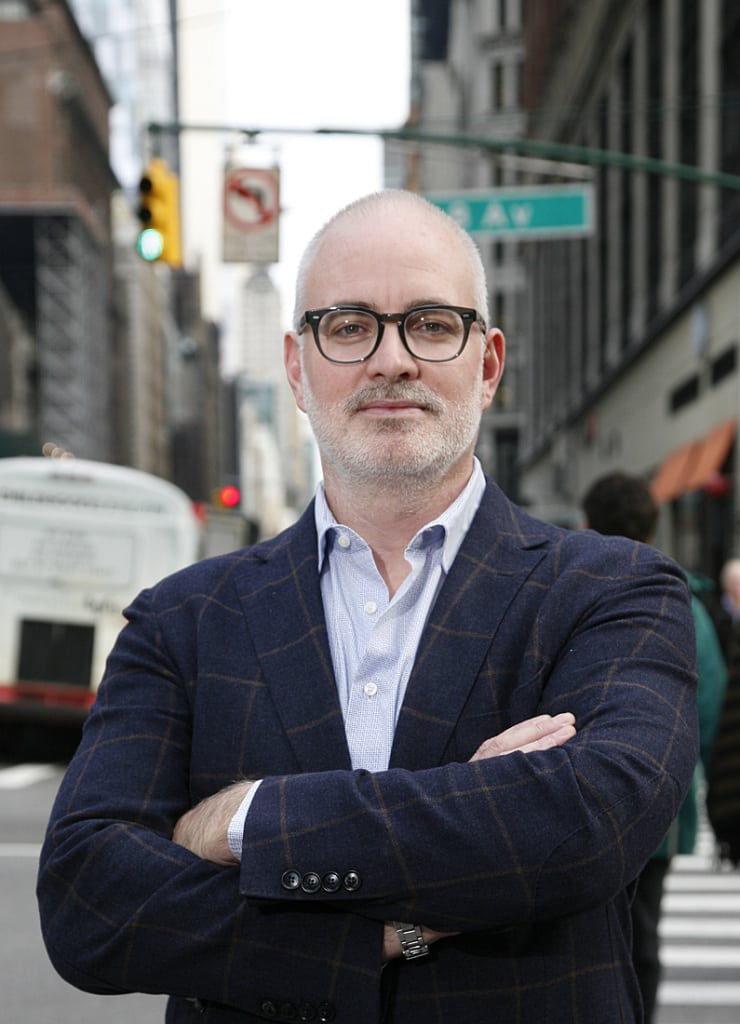 November was a good month for several of Hearst Magazines brands online. In fact, across its entire portfolio, its brands welcomed 156 million unique visitors, up 40% from the previous year.
What's more, eight brands celebrated their best months in brand history:
Elle.com and GoodHousekeeping.com welcomed 69% and 46% more uniques respectively, and both reached 15 million visitors.

CountryLiving.com hit 13 million uniques (+93%) and Delish.com also nearly doubled its audience with 6.2 million (+96%) unique visitors.

Esquire.com grew 61%, reaching 12 million unique visitors.

HarpersBazaar.com was up 69%, with 9.7 million unique visitors

PopularMechanics.com's 7.8 million unique visitors was 48% more than last year.

MarieClaire.com grew the most at 132%, which totaled 7.4 million unique visitors.
Here, Folio: checks in with Troy Young, Hearst Magazines Digital Media president, to find out where all this growth came from and how he plans to keep breaking records across the portfolio.
Folio: Most obvious question, what do you attribute all this growth to?
Troy Young: Our MediaOS platform and collaboration between brands allows us to more effectively tell amazing stories with specific points-of-view that resonate with very specific audiences. In the past couple of years, we have also gotten increasingly proficient in adjusting the mix of content on our sites to meet the needs of the Internet, in real-time. We focus on content that mixes of-the-moment news stories with original, thoughtful service and features. We are also better listeners.
Folio: Can you give some examples of what content is driving high engagement from brand-to-brand, and break it down by platform?
Young: On Facebook, a mix of news and service content is driving engagement across all brands. To break it down further, it's more news with Esquire but "man service" also does well. For Good Housekeeping, Country Living and Delish, service stories drive the most traffic and not surprisingly, Thanksgiving was huge. For Cosmo, relationships, celebrity and viral stories perform well. And on Pinterest, it's service, service, service.
Folio: How much of this traffic is coming in through social? And how much of that social traffic is coming in through Facebook alone?
Young: A little more than 35% of our traffic comes from social and Facebook has the majority percentage of that number.
Folio: How much of this is driven by Millennial readers?
Young: We have seen significant growth from all readers, including Millennials. Our content strategy for Cosmo, ELLE, Harper's Bazaar and Esquire has helped those brands find a younger audience. We are also focused on distribution channels like Snapchat, Twitter and Facebook, that reach more a more Millennial audience.
Folio: This obviously has huge benefits for your ad business, but can you measure how this is impacting other conversions and acquisitions?
Young: A great example of how traffic impacts other areas of our business is that we have seen a 100% increase in newsletter subscribers since last November.
Folio: How do you top these numbers in 2016?
Young: We will top these numbers next year by continuing to invest in new verticals and new types content, by focusing on original features and reporting, by tailoring our editorial efforts to specific platforms and traffic drivers and through continued sharing of content across the brands.
This interview originally appeared on Folio:'s sister site, min.