Troubled Tribune Co. Files for Bankruptcy

Zell: 'Perfect storm' crippled company.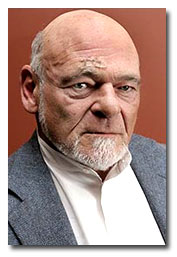 RELATED: Zell's Memo
Nearly a year after real estate mogul Sam Zell took the Tribune Company private in a dramatic $8.2 billion buyout, the troubled company—which owns the Chicago Tribune, Los Angeles Times and Chicago Cubs baseball franchise, among other properties—has filed for bankruptcy protection. (The Cubs franchise is not part of the filing, the company said.)
Zell said a "perfect storm" of economic factors led the Chicago-based company to file for bankruptcy.
"A precipitous decline in revenue and a tough economy have coupled with a credit crisis, making it extremely difficult to support our debt," Zell wrote in a memo to staffers. "All of our major advertising categories have been dramatically impacted."
Tribune has assets of $7.6 billion and debts of $12.9 billion. Since going private, the company "has re-paid approximately $1 billion of its senior credit facility," and has been "rewriting the business model for its media assets with the goal of building a sustainable, innovative, competitive company."
Click here to read Zell's memo.
Meet the Author
---