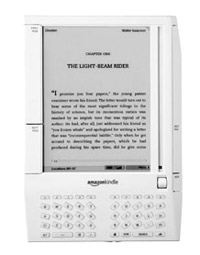 Tribune Media Services, the content syndication and licensing division of Chicago-based Tribune Company, has launched a new weekly political magazine distributed exclusively on the Amazon Kindle eBook.
The magazine, dubbed Opinionated, will feature 25 opinion articles, 750-1,000 words each, in every issue, drawing its content from Tribune-syndicated columnists including Arianna Huffington, Jesse Jackson and Garrison Keillor. The writers will offer social and political commentary on domestic and international economics, affairs and pop culture.
According to Tribune, the magazine will contain no ads and will operate on a subscription revenue business model. Opinionated, published on Mondays, will cost $.49 an issue, or $1.49 for a monthly subscription.
Tribune says it is developing other magazines for Kindle as well on topics including personal finance, travel, food and popular culture.