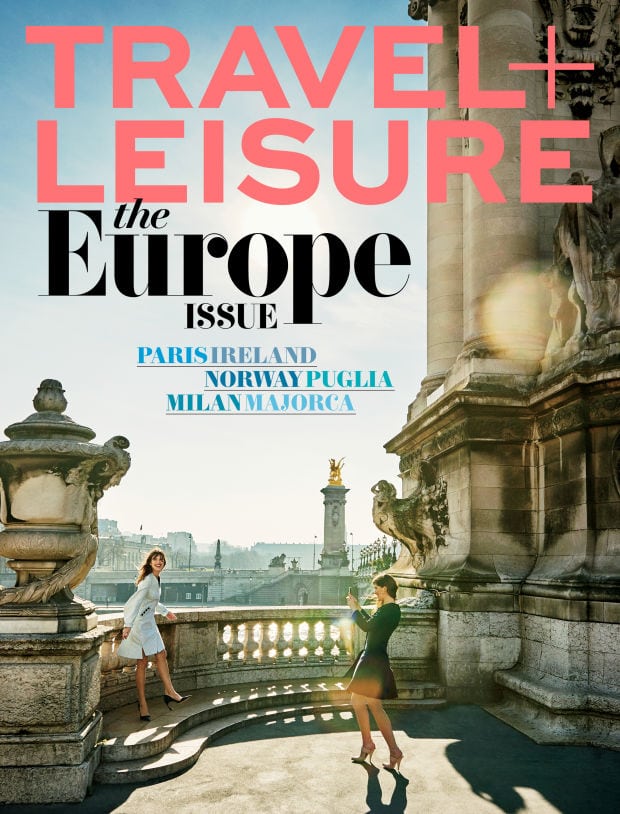 Travel + Leisure got a new look Wednesday as the magazine showed off its new website and print edition—the first major changes to the title under new editor, Nathan Lump who took the helm in August.
Along with a tiled, mobile-friendly treatment, the site has drastically changed its approach to digital publishing. Lump has committed to widening its editorial scope—they'll cover fashion, culture and food, in addition to travel—and brought on more than a dozen new staffers. Moreover, it's upping its publication frequency from about 12 stories per week to 20 per day, according to Capital New York.
"We want to surprise these frequent travelers with new ideas and intriguing places they don't already know," Lump says in a statement. "The print magazine, already the largest-circulation travel title out there, is now more immersive, luxurious, and inspirational which is what this audience is looking for from print in an age when the information-seeking consumer turns to the Internet. Meanwhile, the website will effectively deliver the kind of up-to-the-minute intelligence and helpful content from all over the world that consumers expect online from a brand like Travel + Leisure."
While changes to the digital properties are the main focus of the relaunch, print is getting an upgrade too. The May issue will debut new sections, typefaces and overall design under new creative director, Gretchen Smelter, as well the same broadened editorial focus readers will get online. Nine new advertisers are signed on for the 200-page relaunch edition.
On the print side, the magazine had been performing admirably already. Total circulation has held steady since 2011 thanks to an uptick in single-copy sales, according to the Alliance for Audited Media—a rare feat in the current newsstand environment.