Transcontinental Sells U.S. Direct Mail Group

Decline in direct mail accounted for 43 percent of 2009 revenue loss.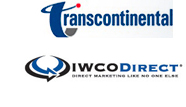 Magazine publisher and printer Transcontinental Inc. announced that it has agreed to sell its U.S. direct mail division to IWCO Direct, a direct marketing firm based in Chanhassen, Minnesota.
Terms of the deal were not made available but, according to the company, Transcontinental Direct generated revenues of $153 million in 2009, down substantially from $250 million in fiscal 2008, said a spokesperson. The sale is expected to close in the second quarter of 2010.
The deal includes assets from direct mail operations in Warminster and Hamburg, Pennsylvania; Fort Worth, Texas; and Downey, California.
In a statement, Transcontinental president and CEO Francois Olivier said, "Transcontinental has decided to focus on its other market segments."
The spokesperson said the sale was necessary because Transcontinental "didn't want to lead the direct mail industry's much-needed consolidation," and added that the company will focus on its Canadian publishing and printing operations while expanding its new integrated marketing services. "We feel that our core business of printing in Canada, publishing in Canada and building our new markting services sector is more strategic for Transcontinental as opposed to being the direct marketing consolidator in the U.S.," he said.
Company reports indicate the decline in direct mail usage in the U.S. accounted for 43 percent of the company's revenue loss in fiscal 2009. Total revenues dropped 6 percent from $2.43 billion to $2.29 billion.
It is so far unknown how the sale will impact the division's 1,200 employees, if at all, or whether there will be any consolidation of operations. The spokesperson said the two companies will continue to operate separately until the sale closes, pending regulatory approval. "No staff changes until the closing," he said. 
Meet the Author
---