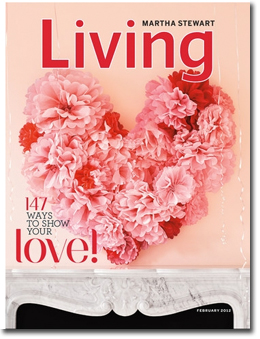 Martha Stewart Living Omnimedia reported a rough last quarter in 2011, closing out a tough financial year for the company's publishing division. While MSLO made news this past year with those sale rumors, its partner search and the resulting splashy deal with J.C. Penney, its publishing sector was less noteworthy: publishing rev dropped from $44.6 million in 4Q2010 to $38.7 million in the 4Q2011.
According to a company press statement, the decrease was a result of lower advertising revenues in both print and digital. These drops also affected MSLO's adjusted EBITDA: fourth quarter 2011 adjusted EBITDA was $1.7 million, compared to fourth quarter 2010's $4.7 million.
To remedy these numbers, MSLO expanded its sales team in 2012. Karen Schuchardt, a vet of Viacom Media Networks, Google and Yahoo!, joined the company as SVP of digital media sales. On the brand side, Peter Medwid became SVP and publisher for Martha Stewart Living; and Christina Cranly was promoted to SVP and publisher of Everyday Food and Whole Living.
Operating income for fourth quarter 2011 was at $0.9 million, decreasing from fourth quarter 2010's $4.4 million. Overall revenue for the year also fell, down from 2010's $145.5 million to $140.8 million in 2011.
It wasn't all doom and gloom for the company, however. Unique visitors increased a reported seven percent YOY in fourth quarter 2011, and subscriptions were up for all the titles in MSLO's magazine portfolio.
Looking ahead, president and COO Lisa Gersh says, "We have assembled an energized team that is focused on delivering on our strategic priorities, and we anticipate beginning to show the benefits of our actions in the second half of 2012, with a strong emphasis on improved execution in our print advertising sales."