Top Magazine Media Deals of 2012

The most intriguing M&A during a year of increasing deal activity.
The year 2012 opened in dramatic fashion with magazine media-related deals. From Hanley Wood's recapitalization to the final sell-off the remaining segments of what once was the massive Ziff Davis, 2012 saw its fair share of deals that involved traditional media brands as well as the currently-hot marketing services and digital properties.
In some transactions, where the acquirer bought a brand that included a print title, questions loomed over the print product's survival. In other cases, magazines were  valued assets in a larger multiplatform deal. The majority of deals that we've selected as notable for the year, however, were done by strategic buyers. Private equity firms certainly put their money to work, but it was a busy year for strategics, which took advantage of several bargain opportunities.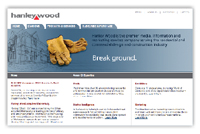 Property: Hanley Wood
Buyer: Oaktree Capital Management, et al.
Date: January 2012
Price: Debt reduction: $440 million down to $80 million
Hanley-Wood received a major financial reprieve through a debt-reduction deal to kick off 2012. In a recapitalization plan, the company reduced its long-term debt of $440 million to $80 million. As a result, Hanley Wood has a new ownership group led by Oaktree Capital Management, which also injected $35 million of capital into the company.
Serving the residential and commercial construction markets, Hanley Wood, considered one of the best-run b-to-b media companies, was hit particularly hard during the economic downturn and has continued to struggle as the housing market has been one of the slowest to recover.
The new ownership group, which also consists of Strategic Value Partners and Tennenbaum Capital Partners, is betting the debt reduction and new capital will give the company some breathing room until the markets improve.
Takeaway: The the debt reduction was a lifesaver for Hanley Wood. The company spent the rest of the year overhauling its executive team as well as the corporate structure, moving digital first and putting that extra capital to work via a set of acquisitions
Property:Allrecipes.com
Buyer: Meredith Corp.
Date: January 2012
Price: $175 million
After putting the property on the block in October 2011, Reader's Digest Association sold Allrecipes.com and related digital assets to Meredith Corp. for $175 million.
This purchase nearly doubled Meredith Women's Network audience to 40 million monthly uniques. Allrecipes.com also boasts a younger audience base; Meredith's current female demographic falls in the mid-forties.
Attracting younger readers to the Meredith portfolio was top of mind for the company. When Meredith bought FamilyFun magazine from Disney earlier in the month, the title's younger audience (the average FF user is 35 years old) was considered a key factor.
The site moved into Meredith's food portfolio, which included another recently acquired RDA title, Every Day With Rachael Ray, as well as newly added Recipes.com and EatingWell Media Group.
Takeaway: The deal was an instant audience multiplier for Meredith, which doubled its digital readers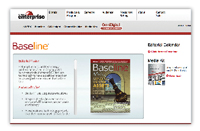 Property: Ziff Davis Enterprise
Buyer: QuinStreet
Date: February 2012
Price: Undisclosed
In a bit of a head-scratcher, Ziff Davis Enterprise, one-half of what remained of one of the most storied companies in the history of publishing, was sold to QuinStreet, a publicly-traded lead-generation marketing company based in Foster City, California.
The way the deal was structured, QuinStreet acquired the brand assets, not the people. Accordingly, there was a significant round of layoffs associate with the deal. As many as 30 people were let go immediately and in the following weeks, a total of 100 ZDE employees would be cut from a workforce of 120 people.
"Both companies are committed to doing right by their customers and there's obviously a lot of business in transit that can't just be chucked over the wall to QuinStreet," said a source. "It's kind of a funny deal, initially there were a lot of folks who were not brought on board to QuinStreet but are continuing to be Ziff Davis Enterprise employees with various responsibilities for facilitating the transition."
Takeaway: The deal signaled the attractiveness strong brands have as lead-gen vehicles, which was presumably why QuinStreet made the purchase. However, the longevity of that brand strength was questioned when many of the content experts were not carried over to the new owners
Property: Martha Pullen Company
Buyer: F+W
Date: February 2012
Price: Undisclosed
F+W Media morphed a joint venture with Hoffman Media into a full-on acquisition, buying Hoffman's Martha Pullen Company, which serves the sewing and craft markets. Key to the deal was Martha Pullen's e-commerce and fulfillment operations.
Transaction terms were not released, and while F+W certainly expanded its footprint in the sewing market—the company serves a variety of enthusiast verticals—the deal gave F+W direct ownership of hard-good inventory and fulfillment. Up to then, F+W had been facilitating inventory and fulfillment through third-party partnerships.
F+W counts e-commerce as a major revenue stream, the company has made a concerted effort to move away from a reliance on advertising. F+W CEO David Nussbaum said e-commerce-related revenues jumped 75 percent in 2011 and he expected similar growth in 2012.
Takeaway: The deal greatly expanded F+W's e-commerce capabilities with a hard-goods fulfillment operation. The transaction also symbolized a growing interest among publishers in general for adding e-commerce as a meaningful revenue stream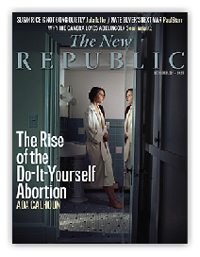 Property: The New Republic
Buyer: Chris Hughes
Date: March 2012
Price: Undisclosed
In a buzzy deal if only because it was a decidedly new-media buyer acquiring an old-media property, The New Republic was sold yet again. Facebook co-founder Chris Hughes took a majority stake in the almost 100-year-old magazine. The deal came three years after Martin Peretz bought it back from Canada's CanWest Global Communications, which bought the magazine from its owners, including Peretz, in 2007.
The magazine, which was not profitable at the time of the sale, had been putting some effort behind expanding its digital operation with a paywall added in 2010. An app debuted in August 2011. Hughes said he would remain committed to making the liberal magazine's long-form reporting work in a digital age.
Takeaway: The acquisition was for a property that's about as traditional as you get, but new owner Chris Hughes planned a heavy dose of digital expansion while pledging to maintain the brand's long-form journalistic heritage.
Property: Buddy Media
Buyer: Salesforce.com
Date: June 2012
Price: $689 million
In a deal that symbolized the huge upside for social marketing companies, cloud computing and CRM software company Salesforce.com bought Buddy Media, a social marketing and listening services provider.
Buddy Media was combined with Salesforce's other recently purchased property, social media listening platform Radian6 to "deliver the first comprehensive Marketing Cloud that will allow customers to listen, engage, gain insight, publish, advertise and measure social marketing programs," said the company. The deal was expected to bring in an additional $20 to $25 million in revenue for Salesforce during fiscal year 2013.  
Takeaway: The acquisition was another aggressive move by Salesforce.com to combine its CRM capabilities with social marketing services—recognizing both the importance of the social web as a marketing opportunity and tying it to sales functions
Property: Northstar Travel Media
Buyer: Wicks Group
Date: July 2012
Price: Undisclosed [EBITDA multiple in mid-to-high single digits]
Northstar Travel Media, a business-information company serving the travel and meetings industries, was acquired by the Wicks Group, making it one of the very few successful transactions in traditional b-to-b media in the last several years.
The transaction price was not disclosed, but Northstar CEO Tom Kemp described the EBITDA multiple as "mid-to-high single digits." That number would put it at or near the top of the successful transactions in this market during the last few years.
"The pricing reflects the current market and is most directly influenced by the leverage multiples that lenders are willing to put into this marketplace," Kemp said. "It's a good sign for b-to-b media that transactions can get done. It has not been a robust market and it has been hard to get things closed."
Takeaway: In a market that was not necessarily robust for "traditional" b-to-b media companies, the deal was a rare, but successful one for Northstar—and unique as a financially-motivated one. In early 2013, Wicks went on to buy two marketing services powerhouses TMG and McMurry.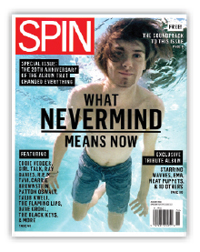 Property: Spin
Buyer: BuzzMedia
Date: July 2012
Price: Undisclosed
BuzzMedia, a digital network of pop culture, entertainment and music sites, acquired music magazine Spin. BuzzMedia integrated Spin's digital assets, but the fate of its print magazine, viewed at the time as valuable by CEO Tyler Goldman, was unclear in the long term.
Goldman said the attraction to Spin was its brand value, which, in the digital realm, goes a long way with consumers and advertisers. "In pop culture, brands are very important. The best brands have the best story-telling," he says. "Particularly in the digital world, the ability to tell a story around a brand works very well with advertisers, too, and Spin lines up very well along these lines."
As it turned out, Spin's print magazine lasted until the fall of 2012. The company suspended printing of the magazine with its September/October issue to "invest more deeply in our digital properties," it said.
Takeaway: This deal was another done by a digital media company making a play for a set of assets anchored by a print brand—calling immediate attention to that print brand's survivability
Property: Aspire Media
Buyer: F+W Media
Date: July 2012
Price: Undisclosed [The deal added another 30 percent to F+W's top line.]
F+W made another acquisition in 2012, purchasing Aspire Media, a Loveland, Colorado-based enthusiast publisher serving the craft market and backed by private equity firms Frontenac Company and Catalyst Investors. Terms of the deal were not released, but F+W CEO David Nussbaum said it would add another 30 percent of revenue to the company.
About 200 employees came with the deal, bringing F+W's total staff count to about 750.
Aspire Media was formed in 2005 with the acquisition of Interweave and was headed by CEO Clay Hall who, along with Aspire CFO Troy Wells, left the company post-sale. Aspire grew into a well-integrated, multiplatform business with products spanning print, digital, e-commerce, live events and television.
The deal substantially increased F+W's footprint in the craft market, giving the company 15 art and craft magazines, 30 special newsstand publications, a book division, 11 consumer events and a significant digital operation with 33 websites and 10 online communities. 
Takeaway: Another multiplatform deal, this one bringing together like-minded market verticals as well as robust event, digital and e-commerce operations. Another signal that magazine companies that successfully expand into diversified revenue streams can be valuable targets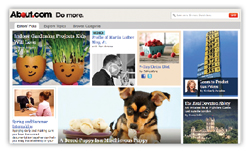 Property: About.com
Buyer: IAC
Date: August 2012
Price: $300 million
With a struggling ad market at the time, The New York Times Company sold the About Group to IAC. Included in the $300 million all-cash deal were About.com, ConsumerSearch.com and CalorieCount.com.
The New York Times Company bought About.com from Primedia in 2005 for $410 million. At the time, the deal was intended to scale the Web presence of the company's media properties by adding About.com's 22 million monthly users to NYT Co.'s 13 million, and introduce increased display and cost-per-click advertising opportunities.
The plan for IAC was to pair About.com with Ask.com, with About housed in IAC's Search and Applications segment, which includes Ask.com, Dictionary.com, Mindspark, nRelate (which IAC bought in July 2012) and Pronto.
Takeaway: The deal dismantled another traditional-digital marriage that didn't produce the hoped-for cross-over appeal
Property: Farm Progress Companies
Buyer: Penton
Date: November 2012
Price: $79.9 million
Penton Media made a significant play for the agricultural market by buying Farm Progress Companies for $79.9 million.
The deal added two-dozen brands to the six in Penton's agricultural group and, said the company, doubled the size of the group's business.
Farm Progress publishes a combination of regionally-based agricultural titles as well as national titles like American Agriculturist. Other assets include its flagship event, the Farm Progress Show, and a television and radio broadcast division.
"Farm Progress is a high quality company—the team has delivered excellent organic revenue and EBITDA growth," said Penton CEO David Kieselstein. 
Takeaway: Once again, while not entirely representative of the broader media M&A market, this deal proved the value of a successful transition of a traditional publisher to a multiplatform media operation. 
Meet the Author
---