Top Executives Renew Contracts at NCI

Digital and social media initiatives drove $6 million in new revenue for NCI.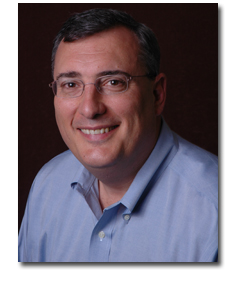 Dan McCarthy, chairman and CEO at Network Communications Inc., and CFO Gerry Parker have signed new five-year contracts with the Court Square Capital Partners-owned local real estate publishing and information company.
According to Court Square managing partner Ian D. Highet, McCarthy [pictured] and Parker have "done a remarkable job navigating a challenging set of circumstances affecting the housing market, traditional media companies and the economy as a whole."
Through its fiscal third quarter (period ended December 6) NCI reported a net loss of $10.5 million, compared to a loss of $83.4 during the same period the prior year. Revenues were $105.1 million, a decline of 24.2 percent. NCI reported that revenues dropped 22.4 percent to $33.7 million during the third quarter, and a net loss of $3.8 million, compared to a $80.7 million loss during the same quarter the prior year.
"Our operating focus is on remaining compliant with our covenants and generating sufficient cash to fund operations and meeting our interest obligations," McCarthy told FOLIO:. "We've been successful in executing this plan through our first three quarters and anticipate that if business conditions remain relatively stable, as they have for the past three quarters, we will be able to continue to execute our plan."
McCarthy said the terms of his and Parker's new contracts are "generally consistent" with the terms of their old contracts. According to a recent 10-Q filing, McCarthy was being paid $480,000 annually and Parker was paid $325,000 per year. Both are eligible for annual performance bonuses based on EBITDA growth.
NCI's EBITDA through its fiscal third quarter was $19.5 million, down from roughly $29 million the prior year. Through December 6, NCI carried $285.7 million in long-term debt, minus current maturities.
Charting a Path for Growth
Over the last year, NCI has taken a number of steps to enhance and grow the business. It offered every company employee access to social media training, launched the DigitalSherpa social media marketing service, redesigned ApartmentFinder.com and TheRealEstateBook.com (and boosted Web traffic more than 100 percent), developed mobile and iPhone apps, and increased lead generation across every brand.
McCarthy said these new initiatives are contributing a combined $6 million in new revenue on a rate-rate basis.
Lawrenceville, Georgia-based NCI was acquired by Court Square Capital Partners in January 2005. In addition to Apartment Finder and The Real Estate Book, NCI's assets include Mature Living Choices, New Home Finder, Unique Homes, New England Home, Mountain Living and Atlanta Homes & Lifestyles.
Meet the Author
---