Top Deals of 2009

The M&A that defined the industry.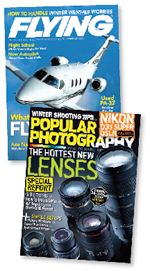 Bonnier's Buying Spree
Buyer: Bonnier Corp.
Seller: Hachette Filipacchi Media U.S.
Price: N/A
Date: June 2009
Takeaway: The dismal economy of 2009 allowed some buyers, Bonnier in particular, to exploit opportunities for distressed titles or brands that no longer fit a seller's portfolio.
Bonnier Corp. announced in June that it acquired five magazines from Hachette Filipacchi Media U.S.: American Photo, Boating, Flying, Popular Photography and Sound & Vision. The deal capped a string of acquisitions by Bonnier, which also bought Working Mother Media from MCG Capital and Scuba Diving from F+W in September and December 2008.
In Bonnier's case, the titles, for the most part, represented a good fit with its existing portfolio and positioned the company for growth when the economy regains its footing. "For us, they were very established brands," said Bonnier CEO Terry Snow. "Boating fit right into our group. The photography books are a new area for us and Sound & Vision will fit right into the Popular Science group. Flying is sort of an outlier, but it's a strong brand. Our focus has been identifying strong brands that fit with what we're doing."
Comments: "The Hachette titles bolster Bonnier's market position in the boating category and open up a new category with Flying. It was a good way to expand into more enthusiast verticals and be the dominant publisher of enthusiast mags."
McGraw-Hill's BusinessWeek
Buyer: Bloomberg L.P.
Seller: McGraw-Hill
Price: $9.3 million, pre-tax
Date: Closed in December 2009
Takeaway: If 2009 was the year of distressed sales, BusinessWeek was the poster child deal. The troubled magazine with a strong brand reputation, which once brought in more than $100 million, ultimately sold for $5.9 million after taxes.
After months of speculation, it was finally reported in July that McGraw-Hill was attempting to sell BusinessWeek.
Ironically, a Bloomberg report noted that McGraw-Hill had hired investment bankers Evercore Partners to help broker a sale, prompting the company to release a statement that it was indeed "exploring strategic options" for the ailing title.
Putting the title up for sale was a necessity for McGraw-Hill. The company's media division profits dropped a whopping 76.4 percent to $2.8 million in first quarter 2009, according to company reports. BusinessWeek's situation was just as dire. Ad pages were down about 37 percent for the first two quarters per PIB and McGraw-Hill was reportedly losing between $20 million and $40 million per year on the title.
While the business category in general was down significantly, BusinessWeek, eventually renamed Bloomberg BusinessWeek, still commanded a strong brand platform.
Bloomberg paid just over $9 million for a title that once made almost 15 times that in top line revenue.
Comments: "BusinessWeek gives Bloomberg a consumer-facing brand that it did not have before, which is a logical expansion for them."

Eight of Nielsen's Media Brands
Buyer: e5 Global Media
Seller: Nielsen Business Media
Price: $70 million (estimated)
Date: December 31
Takeaway: This acquisition not only marks new ownership for eight well-established brands, it also marks the formation of a new media company.
Following company-wide cuts, restructuring, and the shuttering or sale of underperforming titles throughout 2008 and early 2009, Nielsen Business Media put eight of its media brands on the block: The Hollywood Reporter, Billboard, Back Stage, Brandweek, Adweek, Mediaweek, the Clio Awards and Film Journal International.
Private equity firm Pluribus Capital Management and financial services firm Guggenheim Partners agreed to acquire the brands for a rumored $70 million and formed a new company called e5 Global Media.
Richard D. Beckman, former president/chief executive of Condé Nast's Fairchild Fashion Group, will serve as the new company's CEO.  "These are iconic brands within their industries. It will be my goal, now, to build them into successful multiplatform properties with global footprints," said Beckman.
Just two weeks after shuttering E&P, Nielsen sold the 130-year-old title to Irvine, California-based Duncan McIntosh Co. Inc. At press time, arrangements were still being made to sell Kirkus Reviews.
Comments: "This looks like it will be an excellent acquisition for Pluribus. I think they're buying at the low-point in the market and these properties are in a good position to rebound now that the economy is getting back on track."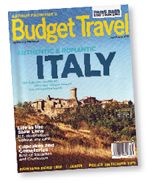 Budget Travel
Buyer: Fletcher Asset Management
Seller: Newsweek Inc.
Price: N/A
Date: December 31
Takeaway: Fletcher's acquisition of Newsweek's Budget Travel will leave the entire staff, including current management, virtually intact.
New York reported last November that Newsweek Inc. might shutter Arthur Frommer's Budget Travel, but the company quickly denied the rumors, despite the title's decline in ad pages. (Between January and September, Budget Travel's ad pages dropped 28.1 percent compared to the year before.)
However, Newsweek Inc. decided to cut its losses nearly a month later by selling the title to investment advisor Fletcher Asset Management for an undisclosed amount.
Fletcher also announced in the statement that it planned to keep "essentially all" of the employees at Budget Travel and budgettravel.com, including its current management team.
Comments: "Budget Travel was a casualty of this severe economic downturn. It went from being nicely profitable to becoming a drain on Newsweek—and, therefore they had no choice but to sell it."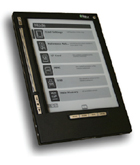 Large Consumer Publishers Investing in Digital
Buyer: Meredith, Conde Nast, etc.
Seller: Hyperfactory
Price: NA
 
Takeaway: Large consumer publishers continue to invest heavily in digital services.
In July, Meredith announced that it would acquire a strategic stake in mobile marketing firm The Hyperfactory in order to enhance the services and capabilities of Meredith Integrated Marketing, the company's b-to-b custom print and online communications unit.
Later in the year, Condé Nast announced that it partnered with Adobe to build an application that would enable the publisher to put its magazines on various digital devices. According to president/CEO Charles Townsend, the initiative is "the next piece of the puzzle for developing our unique magazine content in a digitized format that will drive the new devices that will hit the market in 2010."
Hearst Interactive Media followed a few weeks later with its own announcement: the impending launch of its Skiff Reader, which features an installed e-reader service and access to a digital store where consumers can purchase newspaper and magazine content.
Comments: "The most important thing big consumer magazines can do in 2010 is to invest in their digital strategies through either acquisition or organic growth."
Omniture, Inc.
Buyer: Adobe Systems Inc.
Seller: Omniture, Inc.
Price: $1.8 billion
Date: Closed October 2009
Takeaway: The deal was a high-profile merger of creative and metrics technology. If successfully implemented, it will be an intriguing combination of creative and data-based business models.
In a world where marketers want audience data down to the content level and publishers want the ability to optimize and track usage across content properties, the acquisition of Omniture by Adobe—at face value—appears to deliver on that ideal. Adobe's move effectively merges analytics and optimization tools with the content creation stage.
The deal gives Adobe an analytics platform it can merge with its content creation products and allow it to get deeper into digital advertising and e-commerce. "An integrated workflow will streamline the creation and delivery of relevant content and applications," said Adobe in a statement announcing the deal.
On the Web, design isn't simply eye candy, it's directly tied to performance. "It's not enough to have a campaign that looks great," said Heidi Voltmer, group product marketing manager of Adobe's creative solutions business unit. "You need to measure the ROI, and continually optimize and bring down the costs of creation."
Comments: "[The industry has] been integrating these tags through CMS systems for years. Whether they're going to automate that with an 'Omniture-ize This' button in Dreamweaver will have to be proven out by Adobe."
IMS Health
Buyer: TPG and CPP Investment Board
Seller: IMS Health
Price: $4 billion (plus $1.2 billion in debt assumption)
Date: November 2009
Takeaway: The largest private equity deal of 2009 came in the data market. However, some observers say the price wasn't high enough.
While magazine publishers are scrambling to build out their data business, one 2009 deal showed the potential of data. In November, IMS Health Inc. agreed to an acquisition by private equity firm TPG and the CPP Investment Board—which invests funds of the Canada Pension Plan—for $4 billion cash (plus the assumption of $1.2 billion in debt).
IMS Health is a provider of market intelligence, including information, analytics and consulting services to the pharmaceutical and healthcare industries worldwide.
While the IMS Health sale was one of the largest deals of the year, regardless of market category, many say the sale price wasn't high enough. The Street.com wrote an article called "IMS is Being Stolen" that criticized the sale by saying IMS is a "cash printing machine" with no competitors that was being sold for far less than its true value.
Comments: "The deal of the year."
Congressional Quarterly
Buyer: The Economist Group
Seller: Times Publishing Co.
Price: $100 million+
Date: July 2009 (closed 3Q 2009)
Takeaway: One of the largest magazine deals of the year.
In July, The Economist Group said it had agreed to acquire Washington D.C.-based Congressional Quarterly Inc. from Florida's Times Publishing Co. Congressional Quarterly published CQ Weekly and Governing Magazines and as part of the agreement, CQ joined the Economist Group's Roll Call in a new unit: The CQ-Roll Call Group.
Two months after the acquisition, however, The Economist Group reorganized the CQ-Roll Call Group, eliminating 44 editorial positions across its newsrooms.
CQ-Roll Call Group's editorial operation is now divided into eight new groups: CQ News, Managing CQ Today, CQ Weekly and CQ.com; CQ Legislative Tracking,; Roll Call; Consumer Publishing, which will manage Congress.org and CQPolitics.com; Specialty Publications, including Budget Tracker, HealthBeat and CQ Homeland Security; Copy and Production Desk, a merger of CQ's Continuous News Desk, copy desks and Web productions desks; Art and Graphics and New Product Development.
Comments: "These products have distinct voices but Roll Call and CQ are very complementary in nature."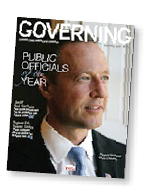 Governing Magazine
Buyer: e.Republic
Seller: Times Publishing Co.
Price: NA
Date: July 2009 (closed 3Q 2009)
Takeaway: Print still has a place, even among companies that have done a good job diversifying away from it.
One week after agreeing to sell Congressional Quarterly to The Economist Group in July, Florida's Times Publishing Company said it put Washington, D.C.-based Governing on the block.
Governing—along with its Web site and related events properties—was one of three divisions that made up the former Congressional Quarterly group. Governing targets state and city government officials and has a BPA-audited monthly circulation of 80,000.
State and local government and education technology publisher e.Republic agreed to purchase Governing, along with its Web site and related events properties, from Times Publishing Group.
"We've been building up the IT space in terms of state and local government and we feel that acquiring Governing will allow us to get beyond the IT space," said e.Republic COO Paul Harney.
Comments: "When it fits and the core product is solid, print is still an attractive buy."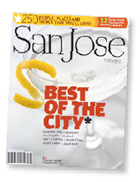 Savior Deals
Perhaps by definition they aren't "top deals" in terms of purchase price or profile, but what we're calling the "savior" deal—a magazine publisher that either was closed down or on the brink of closing but was revived by a passionate group of staffers or readers—holds a solid place on the list this year.
One example was RBI, which shut down all but one of the 14 magazines published under its Associated Construction Publications group. The titles were quickly snatched up by John White, the group's former co-owner.
Another was Relix, acquired last summer by a group of investors—including a core group of the magazine's employees.
In May, Thomas Publishing licensed the rights to Industrial Equipment News, which shuttered in March, to TCC Media, a group of the magazine's former staffers.
Regional publisher Zivyak Media Group—which owns Berkshire Living—bought defunct San Jose and will relaunch it in 2010. "I couldn't imagine leaving the 10th largest market in the country without a good looking city book," says CEO Michael Zivyak.
Meet the Author
---