Top Deals of 2008

The "Year That Deals Didn't Get Done" also redefined what's an attractive sale.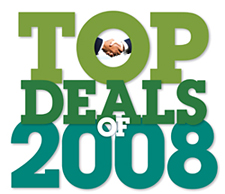 From boom to bust describes media transactions in 2008. Private equity buyers, which dominated the media deal landscape for the last five years, suspended their buying spree while strategic buyers picked over the few smaller deals that could add value to their companies. Large  publishing deals, such as the  attempted sale of Reed Business Information, were postponed until the market improves.   
Both deal volume and deal value shrank dramatically. There were 22 deals worth a combined $417 million for b-to-b magazines in 2008, compared to 41 deals worth $5.1 billion in 2007, according to the Jordan, Edmiston Group. There were more deals for consumer magazines last year at 42, but for less money at $192 million, compared to 56 deals worth $6.9 billion in 2007, according to JEGI.
Even deals for online companies weren't immune. While publishers still sought out online startups, the number of digital deals in 2008 was flat compared to 2007, according to DeSilva + Phillips, and down 18 percent according to JEGI. Data information services were the lone bright spot, with the number of deals soaring.
FOLIO:'s top deals of 2008 were chosen not so much for their size but for how they represent the M&A atmosphere in publishing: Fewer sales, more mergers, sales of non-core assets and a growing demand for data services.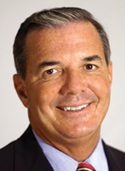 Randall-Reilly
Buyer: Investcorp
Seller: Michael Reilly, Wachovia Capital Partners
Price: $150 million (estimated)
Date: January 2009 (closed in first quarter)
TAKEAWAY: One of the few traditional media deals of 2008 involves a publisher looking to develop data businesses.
The first month of 2008 saw one of the few $100 million-plus traditional publishing deals of the year, with Tuscaloosa, Alabama-based trucking and construction publisher Randall-Reilly selling to global investment firm Investcorp.
But even this deal wasn't a typical sale. Randall-Reilly CEO Mike Reilly characterized it as being closer to an equity sale, rather than strictly a sale of the company. The management team remained in place. "We're exchanging equity partners," Reilly said at the time. "Our growth was substantial enough—EBITDA almost doubled from where it was two years ago—that Wachovia felt like they reached their goals. Investcorp recognized there was still plenty of gas left in the tank for the next few years."
The deal was a relatively quick flip in that Wachovia Capital Partners and Reilly had purchased the company in 2005 from the Randall family in a deal estimated at $75 million.
At the time, Reilly expected double-digit growth from Randall (which generated more than $70 million at the time of the deal) over the next five years. "I'd like to generate somewhere close to a $50 million EBITDA company," he said.
Data has been a priority for Randall-Reilly. While print revenue accounted for 90 percent of the publisher's revenue in 2006, it accounted for closer to 60 percent in 2008. "Everything is still centered around our print products and we've been successful by realizing that our print products get us in the door but what keeps us there is everything else we can offer," Reilly said. "Our ultimate goal is to help our customers find and keep customers. We can do that more effectively if we use our data, print, Web and event products." 
COMMENTS: "The surprise here is that Wachovia purchased the company just two years ago. It was a relatively quick flip."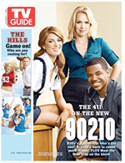 TV Guide
Buyer: OpenGate Capital
Seller: Macrovision
Price: $1
Date: October 13
TAKEAWAY: In one of the strangest deals in recent history, Macrovision agreed to sell TV Guide to California investment firm OpenGate Capital for—get this—$1, or less than half the price of a single issue.
Only six months after Gemstar-TV Guide stockholders approved the company's merger with Macrovision for $2.8 billion, the Santa Clara, California-based digital software solutions firm divested the print edition of the TV Guide brand to investment firm OpenGate Capital.
What's interesting about this deal is the sale price: $1. According to SEC filings, Macrovision also agreed to loan OpenGate up to $9.5 million at a surprisingly low 3 percent interest. Macrovision effectively paid OpenGate to take the magazine—which was saddled with hefty financial troubles and had undergone a dramatic design and content change in 2005—off its books.
In December, Macrovision said it agreed to sell the TV Guide Network and TVGuide.com to Allen Shapiro and One Equity Partners for an initial payment of $255 million, and up to $45 million more in earn-out payments through 2012. Less than a month later, the company called off that deal and decided to sell the network instead to film entertainment studio Lionsgate for $255 million.
According to Corey Ferengul, executive vice president of marketing, Macrovision plans to retain  Gemstar/TVGuide's worldwide interactive program guides, extensive entertainment metadata, a strong patent portfolio, and emerging mobile business. It also still owns the TVG, Interactive Horseracing Network but may seek a buyer for it, Ferengul says.
COMMENTS: "In this economy, I guess anything goes. It makes sense that Macrovision didn't want TV Guide, which has been losing money annually, off its books. But, will the new owner really be able to turn a profit by 2009? I don't know. It could be a while before Macrovision sees that loan paid back in full."
   
Virgo Publishing 
Buyer: Arlington Capital Partners
Seller: Seaport Capital
Price: est. $100 million
Date: February 25
TAKEAWAY: Washington, D.C.-based private equity firm steps up as the unexpected suitor for Seaport Capital's Virgo Publishing, the niche business magazine publisher and tradeshow producer.
After months of speculation over a potential sale, private equity firm Arlington Capital Partners acquired b-to-b publisher Virgo Publishing. Financial terms of the deal were not disclosed but media observers put the sale price close to $100 million.
At the time, Arlington Capital principal John Bates said the private equity firm was attracted to Virgo "because of its leading positions in each of the industry verticals in which the company operates. The company's trade shows and publications have a long history of success … we believe there will be attractive acquisition opportunities to accelerate the company's growth."
Virgo's magazines include Billing & OSS World, Corporate Logo, Food Product Design, Looking Fit and Professional Door Dealer.
Virgo was acquired by Seaport Capital in December 2004. At the time of the deal, Virgo had roughly $50 million in annual revenue and an estimated $10 million in EBITDA.
COMMENTS: "Virgo has had good financial performance over the last few years. Investing in b-to-b is still attractive to private equity players. I think this deal is testimony to the strengths of b-to-b media."
WiesnerMedia's Financial Group
Buyer: Summit Business Media
Seller: WiesnerMedia
Price: N/A
Date: July 16
TAKEAWAY: Weeks before the looming credit pullback and the severe difficulty closing magazine deals, Summit Business Media bolstered its portfolio one more time by acquiring WiesnerMedia's financial group.
Last summer, right up until magazine M&A began to crumble under the pressures of the financial and credit markets crisis, Summit Business Media steamed ahead with its buying spree, adding WiesnerMedia's financial group to its growing portfolio of media properties.
The deal, which was funded by capital from a refinancing Summit completed prior to the credit crunch, included WiesnerMedia's Senior Market Advisor, Boomer Market Advisor, Benefits Selling and Bank Advisor. The acquisition upped Summit's portfolio to include 25 magazines, 150 reference books and electronic products, and 100 live events.
Financial terms of the deal were not disclosed. Summit CEO Andy Goodenough said the financial group's annual revenue was close to $20 million (at the time he served as president).
What's notable about this transaction is that it marked Summit's seventh acquisition in the 20 months since its founding in November 2006. Only two months earlier, in June, Summit purchased Advanced Planning Press, publisher of OnlineAUS, an electronic resource for financial advisors and insurance companies.
"We think it's a good time, opportunistically, to buy," Goodenough told FOLIO:. "These products are growing much more rapidly than your average bear in the marketplace. This acquisition is an exceptional fit for us."
COMMENTS: "This is a very logical and strategic acquisition for Summit that strengthens their core market positions in life insurance and investment advisory markets. One can assume that Summit [was] taking advantage of the challenging market conditions of the financial industry to strengthen their business at attractive valuations."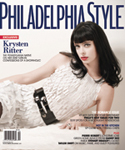 Regional M&A

TAKEAWAY: One of the few categories still enjoying strong print revenue, city and regional assets are becoming more attractive as larger local publishers expand and national publishers look for local product.
With buyers continuing to see value in targeted, niche-market publications, 2008 saw a small flurry of deals in regional magazines. There wasn't one "powerhouse" deal that rocketed off the charts but, collectively, the deals that got done showed there was still a market for regionals even in an otherwise struggling magazine M&A climate.
One standout among these deals was Greenspun Media subsidiary Niche Media's acquisition last February of DLG Media Holdings, publisher of lifestyle and fashion magazine Philadelphia Style, and online publications DC Style and ACconfidential.com. Financial terms of the deal were not disclosed, although DLG Holdings owner Dana Spain-Smith at the time described the sum as a "generous offer." The magazine underwent a dramatic redesign under Niche Media and in 2009 was to increase frequency from six to eight issues per year.
Manhattan Media had a significant 2008 with the May acquisitions of irreverent Harvard "lifestyle" title 02138 and Latin Media Management, which included Latin Trade and the Bravo Business Awards. As part of the Latin Media acquisition, the publisher formed Miami Media, a subsidiary company to oversee these acquisitions and future business with a focus on Latin America, the Caribbean and southern Florida. (In October, citing a lack of funds, Manhattan Media shuttered 02138.)
Active Interest Media last September pursued the acquisition of Lander, Wyoming-based tourism media group Yellowstone Journal Corporation, which publishes Yellowstone Journal and 99 Things to Do in Yellowstone County. The magazines are distributed to visitors in the six states surrounding Yellowstone Park. The deal expanded AIM's portfolio of enthusiast magazines, events and Web sites, and added to its outdoor and Western travel markets, which include Backpacker and American Cowboy.
There were a number of other regional magazine deals during the year, including: Neenah, Wisconsin-based Big Earth Publishing in June acquired Telluride and its accompanying Telluride Visitors Guide; newspaper publisher Holden Landmark Corp.'s August purchase of alternative newsweekly Worcester; and in November, Seattle Business publisher Tiger Oak Publications bought, then shuttered, Washington CEO from Sabey Corp., a Tukwila, Washington-based real estate developer.
COMMENTS: "A good deal of regional magazines are still owned by entrepreneurs. As long as these books aren't costing their owners any cash to subsidize their efforts then there's no big rush to sell."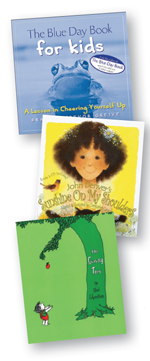 Reader's Digest's QSP, Books Are Fun
Buyer: Imagine Nation Books (Books are Fun); Time Inc. (QSP)
Seller: Reader's Digest
Price: $110 million (QSP); $17.5 million (Books Are Fun);
Date: August and November
In 2006, the sale of Reader's Digest Association to Ripplewood Holdings for $1.61 billion was the largest consumer publishing deal of the year.
In 2008, the company makes the Top Deals list again, but this time for its piecemeal sell-off of assets determined to be unrelated to the company's growth strategy.
In August, Time Inc. agreed to purchase QSP Inc., a school and youth group fundraising company that sells magazine subscriptions, for $110 million in cash.
According to Reader's Digest Association president and CEO Mary Berner, the move is "consistent with our strategy to focus on our core competencies, which include growing our portfolio of publishing businesses and building multi-platform communities of customers based on our branded content."
Then in November, Reader's Digest Association agreed to sell assets associated with Books Are Fun, including intellectual property and product inventory, to Imagine Nation Books for roughly $17.5 million, payable over three years. The companies also have entered into a "multi-year strategic alliance" in which RDA will sell products through INB's display marketing channels.
COMMENTS: "School plan subscriptions have always been considered quality circulation by advertisers. Time Inc. will have a greater incentive [than a company outside publishing] to see that QSP continues to be an important source of subscriptions for the industry. . .Obviously, Imagine Nation Books is banking on the continued value of Reader's Digest book products. If they can successfully integrate the teams they will create what will likely be a stronger sales operation."
United Business Media
Buyer: United Business Media
Seller: Pyramid Research; Think Services, Inc.; Sanguine Microelectronics
Price: N/A
Date: N/A
 
TAKEAWAY: UBM's reorganization and acquisitions have given it a strong foothold in the technological and international markets.
 
In February 2008, UBM announced its major restructuring of CMP Technology, effectively transforming the company into four separate businesses to be led by four different CEOs. The dramatic restructuring came nearly two months after Steve Weitzner, who was moved from CEO to chairman early in 2008, left the company for rival publisher Ziff Davis Enterprise.
A month prior to the company's major restructuring, it announced its acquisition of Think Services, Inc., a membership, certification and training, and events organization focusing on IT service and support practitioners, for an initial cash consideration of $24.5 million, with a further performance-related consideration of up to $5 million, payable over the next 12 months. At the time, UBM's CEO David Levin said that Think Services "is another step in the continuing development of CMP's global exhibition, training and consulting business serving the worldwide professional IT support market."
In August, UBM acquired market research firm Pyramid Research for $8 million, to merge with its own research group, Heavy Reading—an arm of the Light Reading Communications Network, which serves the telecommunications industry and is managed by UBM's TechWeb group.
On December 9, United Business Media's TechInsights, which publishes EE Times, acquired China-based Sanguine Microelectronics, a provider of integrated circuit reverse engineering services and information, for an initial cash payment of $8 million.
 
COMMENTS: "In spite of its major move to restructure, UBM continues to acquire in developing arenas like market research and technology support, both attractive and growing markets."
Martha Stewart Living Omnimedia
Buyer: Martha Stewart Living Omnimedia
Seller: Emeril Lagasse franchise
Price: $50 million ($45 million in cash; $5 million in stock)
Date: April
 
TAKEAWAY: Taking on Lagasse's food franchise may have softened the blow of Q4, but it's also an indicator that the bright lights of MSLO's own brands may be fading.
In April of 2008, Martha Stewart Living Omnimedia announced the acquisition of celebrity chef Emeril Lagasse's franchise, which includes the rights to the television programming, cookbooks, Web site, and licensed kitchen and food products.
At the time, then-MSLO CEO Susan Lyne said that the acquisition helped to diversify MSLO's portfolio and "added a high-margin revenue stream" that would contribute to MSLO's full-year 2008 results. "This demonstrates the resilience of our brands, especially given the challenges facing the broader advertising and retail markets," she said.
MSLO also launched television show "Emeril Green," which debuted on July 14 on Discovery's Planet Green network. The company plans to grow the Emeril Web site and is considering new books, a special interest publication and other new product opportunities.
COMMENTS: "When the market gets back on its feet, more and more publishers may consider trading in a single celebrity brand in exchange for the assets and platforms that come with merging multiple properties."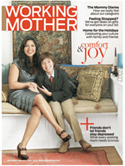 Bonnier and Working Mother
Buyer: Bonnier Corp.
Seller: MCG Capital (Working Mother Media)
Price: N/A
Date: September 25
TAKEAWAY: Bonnier's buy of Working Mother represents the departure of one of the remaining independent publishers.
In September, Bonnier Corp. acquired Working Mother publisher Working Mother Media Inc. from MCG Capital and founding CEO Carol Evans.
This was Bonnier's first acquisition since Sweden's Bonnier Group combined its U.S. magazine partner, World Publications, with its acquisition of 18 media properties from Time Inc.'s enthusiast Time4Media group in 2007. By year end, Working Mother's ad pages were up 3.6 percent, according to the recently-released Publishers Information Bureau figures. In addition to the eight-times-per-year magazine, Working Mother Media also includes a conferences and events division.
 
COMMENTS: "This is a very strategic and smart buy. Bonnier is building a strong women's vertical and also has scale which is what Working Mother Media needed."
Interactive and Data Deals

TAKEAWAY: Demand for digital assets slowed while sales of data products boomed.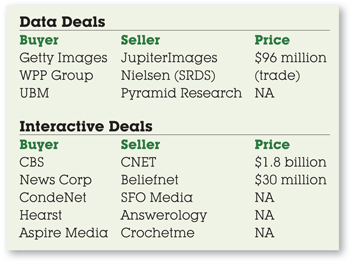 While few traditional media deals were done in 2008, the emphasis shifted not to just online media but also marketing and database properties as well.
However, the total number and size of digital deals dropped as well. According to the Jordan, Edmiston Group, there were 258 online media and technology transactions worth $9.1 billion in 2008, despite an 18 percent decrease in the number of online deals and a 26 percent drop in deal value. DeSilva + Phillips says digital deals were flat in 2008, representing about 17 percent of total volume.
Publishers ranging from Hearst Business Media to Meredith to to CondeNet to Modern Luxury all bought digital players to help build out their strategy.
CBS bought CNET for $1.8 billion in cash—a 45 percent premium over its closing stock price. "There simply aren't very many digital media properties of this size that come up on the market," said one financial observer.
One of the biggest digital media deals was actually a merger as Waterfront Media combined with Revolution Health Network to create the largest online health group by audience size.
Often print products were sold while the company retained the Web business. Planet Out Inc. sold Out and The Advocate for an estimated $6 million, initially keeping its sites. (Planet Out merged with Here Networks in January.)
Meanwhile, the database and information services sector saw a 77 percent increase in the number of deals in 2008, while deal value nearly tripled from $3.2 billion in 2007 to $8.8 billion, according to JEGI. One of the biggest deals in the database sector was Getty Images buy of JupiterImages for $96 million.
COMMENTS: "Many buyers are looking for research firms that have mastered the more difficult aspects of the retaine research business model and can monetize their expertise through complimentary products and services, particularly events."
Meet the Author
---