Tony Uphoff Named CEO of Business.com Media, Inc.

Former UBM TechWeb CEO takes the helm effective immediately.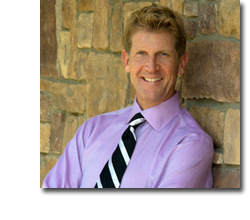 Tony Uphoff, who resigned as UBM TechWeb's CEO in May 2012 after a major restructuring at UBM, has just resurfaced as the CEO of Business.com Media, the company announced today.
Business.com is a destination site providing content and directory services for a variety of business verticals. "I'm thrilled to be joining the Business.com leadership team," said Uphoff in a statement. "The company's unique connection with active buyers creates a powerful, natural environment for marketers to reach, engage with and sell to active business purchasers."
Uphoff replaces Ryan Peddycord, who became Business.com Media's CEO when JMI Equity-backed Resource Nation—a b-to-b lead generation company—bought its assets from Dex One Corporation, formerly R.H. Donnelley pre-bankruptcy, in early 2011.
Before going into bankruptcy, R.H. Donnelley had purchased Business.com in 2007 for $345 million.
Meet the Author
---