Tony Gervino Named Billboard's Editor-in-Chief

Joe Levy's move to editor-at-large part of title's restructuring effort.
Guggenheim Media Entertainment Group named Tony Gervino, former executive editor at Hearst Magazines International, successor to Billboard magazine editor-in-chief Bill Werde, as editor Joe Levy shifts responsibility to the new position of editor-at-large on April 28.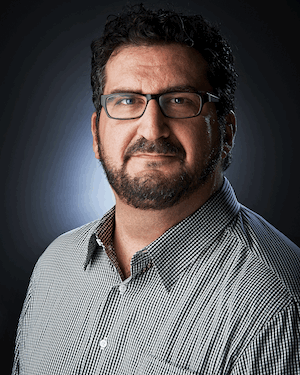 The announcement, made Monday, was the latest action taken by Guggenheim in its effort to restructure Billboard. The new leadership is lead by the company's co-president and chief creative officer Janice Min who oversees all aspects of Billboard and The Hollywood Reporter.
"Tony has both the editorial vision and newsroom drive to lead Billboard into its next act," says Min in a statement. "His enthusiasm and knowledge for music and editing, plus a demonstrated track record in the creation of compelling content on both a niche and mass scale make him an excellent choice."
In his previous position at Hearst, Gervino oversaw the editorial direction of all the publisher's magazines groups including home design, men's enthusiast, teen and its women's network. In addition to guiding all staff decisions, several titles were launched and brand initiatives created under his management for Hearst titles like Car & Driver, Esquire, Popular Mechanics, Robb Report and House Veranda.
Levy's transition to editor-at-large signals his return to writing as the company announced he will pen features, covers and special content for both the magazine and website, in addition to some editing work. During his long tenure in the business, Levy has held various positions including editor-in-chief of Blender, executive editor of Rolling Stone, senior editor of Details and chief content officer of Maxim.
Separately, Billboard also announced the recent hire of Mike Bruno as vice president of digital content. Bruno came to the title from Entertainment Weekly where he led content and supervised the launch of the brand's digital news division.
Billboard is still a hot commodity more than 60 years after starting to cover the music charts, which now includes a database that reaches dozens of genres in more than 100 countries.  Currently, billboard.com receives more than 3 million unique visitors every month, while the brand's televised awards show, the Billboard Music Awards, was recently inducted into min's FAME Hall of Fame, which recognizes the most durable, innovative and iconic events in the world of media publishing.
Meet the Author
---