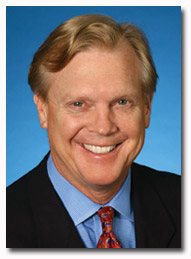 Former Penton CEO and Veronis Suhler Stevenson managing director Tom Kemp has been named chairman and CEO of Boston Ventures-owned Northstar Travel Media.
Kemp replaces George Hundley, who will transition to chairman of Northstar affiliate ProfessionalTravelGuide.com.
Headquartered in Secaucus, New Jersey, Northstar Travel Media publishes several b-to-b titles, including Travel Weekly, Meetings & Conventions and TravelAge West. The company has slightly less than $50 million in annual revenue.
"Northstar Travel Media is a perfect fit for my experience and investment goals," Kemp told FOLIO: today.  In April, Kemp launched Oakstreet Media, a platform for which he hoped to acquire lower- and mid-market business media and information properties.
"It's a company I targeted in my search," Kemp said. "The good thing about this, considering the state of the financial markets. is that I am joining the company but we are not taking on any new debt."
Northstar carries a "modest" amount of debt but experienced significant "top-line, organic growth" last year, Kemp said.
Kemp joins a growing list of former publishing CEOs hoping to team up with private equity sponsors in acquisitions. But market conditions preclude all but a few deals, so some have opted to take more traditional jobs without buying anythhing.
Another former Penton CEO, David Nussbaum, tested the private equity waters, but was eventually named CEO at ABRY Partners-owned F+W Media. Ex-Reed Business CEO Jim Casella, who also played the M&A market, was named CEO of Asset International, a Stamford, Connecticut-based company acquired late last year by private equity firm Austin Ventures. Also, Doug Manoni, a former CEO of Wicks Business Information, was looking to team with private equity but instead decided to take a position with Source Media.
Before Penton, Kemp worked for more than two decades at Miller Freeman, having left in 1996 as president and COO.