Tom Canfield

VP Circulation, Belvoir Media Group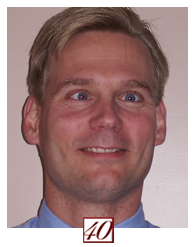 Tom Canfield is living proof of the benefits of a flexible customer database and the integrated marketing opportunities it can provide. Canfield primarily oversees Norwalk, Connecticut-based enthusiast and healthcare publisher Belvoir Media Group's titles in the health group, which include 10 print newsletters that are institutionally sponsored by organizations like The Cleveland Clinic and the Weill Medical College of Cornell. Circulation ranges from 40,000 to more than 100,000, but it was the installation of a new database that significantly upgraded the company's ability to cross-promote, upsell and segment its audience.
One success Canfield can point to: High-margin whitepaper sales have increased by 25 percent, year over year, for the last few years. The company has also benefited from a 10 to 15 percent lift in response rates thanks to higher-grade audience insights and messaging.
"Our fulfillment center had a very traditional mainframe that wasn't very flexible when it came to finding names and trying to upsell people quickly after they made a purchase," says Canfield. "We wanted to be able to cost-effectively get solicitations for our whitepapers in the hands of new newsletter subscribers."
The newsletters, says Canfield, are doctor-targeted, broad-based information products in categories, such as heart health, arthritis and men's and women's health. The whitepapers, however, are annual editions that take a deep dive into niches within those categories. The new database gave Canfield an unobstructed view of the entire customer base and opportunties for cross-selling. "As opposed to looking at each title as an individual silo where we could only look at the subscribers of each newsletter individually, we now had them in one dynamic pool where we could find readers of multiple titles," he says.
Vital Stats: New integrated marketing tactics have resulted in increased white-paper sales and year-over-year sales gains of 25 percent.
Meet the Authors
---