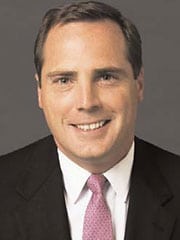 Enthusiast media and e-commerce company F+W has found a new CEO after a three-month search. Tom Beusse was named to the top spot this afternoon and his appointment takes immediate effect.
His hiring comes three months after the departure of F+W's previous CEO, David Nussbaum, who left to become CEO of America's Test Kitchen.
Beusse's last job was president of USA Today's Sports Media Group—a post he held from 2011 to 2013. He's also been CEO of Westwood One and held president positions at Rodale and Time4 Media.
Jim Ogle, who served as interim CEO during the company's search for a permanent replacement, will return to his COO/CFO post.
The company cites Beusse's previous media experience in digital, TV, radio and film as an attractive mix. "He has demonstrated that he understands vertical communities like those served by F+W. He is here to author and execute a growth strategy," says a statement provided to Folio: by the company.
Chad Phelps, F+W's chief digital officer, also left the company about a month after Nussbaum, which triggered a reorg of the digital team. F+W has yet to hire his replacement and settling into a new digital structure will likely be one of Beusse's top priorities.
"Now that Tom is in place as CEO he will spend time further analyzing our digital business, as a whole, then make determinations as to which positions we need to accelerate our growth, as our digital strategy and development will be critical to our future," says a spokesperson.
"The deep relationship F+W brands have with their customers positions us for real growth in an increasingly vertical media environment," says Beusse in an official statement. "The experience I have gained from previous roles, particularly at Rodale and Time4 Media, provides me with an excellent understanding of the roles these brands play in the lives of the enthusiasts they serve and with some tangible plans to expand the same."