Todd Baker

managing partner, TCC Media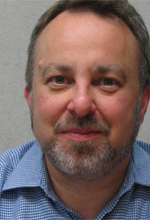 Baker's TCC Media resurrected two very different, shuttered trade titles in 2009.
While the death toll of shuttered magazines mounted last year, one group quietly managed to acquire and resurrect two very different trade magazines. Last May, TCC Media acquired the rights to publish the U.S. edition of Industrial Equipment News—the 76-year-old monthly that was shuttered less than two months earlier by Thomas Publishing. Then, in October, the group gave a second life to Randall-Reilly's shuttered Modern Woodworking.
TCC Media is headed by Todd Baker, who formerly served as director of product news publishing at Thomas. He created TCC Media with partners Cal Calhoun and Ciro Buttacavoli—both former-IEN staffers under Thomas. "Our belief was that the publishing industry was, and is, at a tipping point in favor of smaller publishers," Baker says. "We looked at the opportunity and asked ourselves, 'If you were building a publishing company today, where would you spend your money?' We decided that it would be on the customer-facing items like content, circulation and sales staff and not on back office operations or brick and mortar."
While maintaining its 200,000 circ., the group reduced IEN's frequency to six times annually, relaunched its Web site and bolstered its e-newsletter offerings. Today, IEN is "solidly in the black" financially, Baker says.
When the opportunity came up to buy Modern Woodworking from Randall-Reilly, Baker says he jumped at the chance. He says that despite their obvious differences, IEN and Modern Woodworking share several important fundamentals. "Both are in the manufacturing sector with lots of product oriented editorial and many advertisers," he says. "We believed that we could turn it profitable using the same strategy and infrastructure we were using with IEN."
Baker and his team have since relaunched Modern Woodworking's Web site, started a weekly e-newsletter and they expect to relaunch the print edition this summer. He says TCC Media could be open to acquiring two to four more brands this year, "if they are the right opportunity."
VITAL STATS: A frequency reduction, Web site redesign and re-tooled newsletters have put TCC "solidly in the black."
BACK TO THE 2010 FOLIO: 40 MAIN PAGE 
Meet the Author
---