TMG/McMurry Merger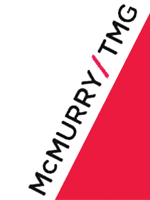 • Content marketing had become so big, that by the end of 2012 even private equity got into the game. In a combo deal, The Wicks Group purchased two of the sector's leading firms: The Magazine Group and McMurry.
• Revenues for the two companies were each in the $50 million range.
• The deal was engineered to create a single company, creating a major player in a white-hot market.
Meet the Author
---