Tina Brown Headed to Magazine Editors Hall of Fame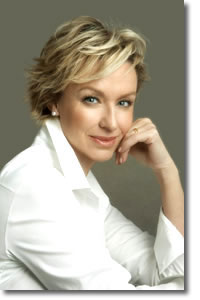 Like Barry Bonds' eventual spot in Cooperstown, Tina Brown's induction to the Magazine Editors' Hall of Fame was inevitable, making today's announcement by the American Society of Magazine Editors a forgone conclusion. The induction has fueled speculation that Brown — the former editor of the New Yorker, Vanity Fair and short-lived Talk and author of the bestselling Diana Chronicles — may be quietly mulling a return to the magazine industry, something she has denied.
What was a surprise, though, was the concurrent announcement of Jack Kliger, Hachette's president and current MPA chairman, as the recipient of the Henry Johnson Fisher Award for Lifetime Achievement.
Kliger has been around for three decades, but his recent history at Hachette has been decidedly uneven, marked by the abrupt shuttering of popular teen title ElleGirl and scandal/failure of the controversial import Shock — one of the blackest eyes on the industry in recent memory.
Brown and Kliger will be feted in January in New York.
Meet the Author
---