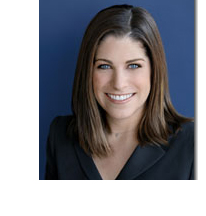 Kim Kelleher, whose magazine career culminated with her becoming Time publisher in Dec. 2010 (worldwide publisher was added in May 2011), will be switching to all digital with her hire as Say Media president. In its mission statement, the eight-year-old Say Media states that "we identify and work with the best editorial voices online and turn them into great media brands."  Perhaps most notable is Sassy (1987) and Jane (1997) founder Jane Pratt's irreverent xojane.com.
"I love Time, and my leaving is bittersweet," Kelleher tells minonline. "But I was ready for the next chapter in my career. I see Say Media as a great company that is too low-profile. My first mission, when I start on Sept. 4, is to build the brand."
Per AdAge.com, Kelleher is succeeding Troy Young, who left the company. She is reporting to Say Media co-founder (2004) and CEO Matt Sanchez, who originally named the company VideoEgg. Among her lieutenants is VP/sales East Christina Cranley, who took the job in February 2012 just weeks after being promoted to publisher of the Martha Stewart Living Omnimedia-owned Everyday Food and Whole Living. (Alison Adler Matz filled both vacancies on March 19.)
Say Media is San Francisco-based, but Kelleher–as is the case with Cranley–will predominately be working out of New York.
Kelleher was Self VP/publisher from 2004-2010, with highlights being 2006 min "Sales Team Leader of the Year" and 2008 Condé Nast "Publisher of the Year." She joined Time Inc. in June 2010 as Sports Illustrated VP/global sales (later publisher) before switching to Time six months later.
There, she reported to Time Inc. chief financial officer Howard Averill, who presumably will be naming her successor.
[This story originally appears on Folio:'s sister site minonline.com.]