Time Worldwide Publisher to Step Down

Ed McCarrick to retire by year's end; no replacement named.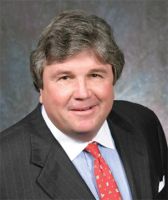 Time Inc. announced Tuesday that Ed McCarrick is retiring from his post as president and worldwide publisher of Time. His retirement will be effective December 31.
The announcement was separate from Time Inc.'s major restructuring news.
According to a Time Inc. spokesperson, the company hasn't named a
replacement as worldwide publisher. No replacement is expected as
president.
McCarrick—who was a keynoter at this year's FOLIO: Show—served several positions during his 35 years at Time Inc., beginning in sales in 1973. He became publisher of Life in 1993.
"While he spent very successful years at People and then Life as publisher, we all know that his true passion was for the brand he loves the most and spent the better part of his career working on—and that is Time," CEO Ann Moore and executive vice president John Squires wrote in a memo to employees.
As president and worldwide publisher, McCarrick helped launch Time's Style & Design, oversaw Time's international expansion and helped develop Time.com into what he recently called a "24/7, 365 days per year news and information site."
Meet the Author
---