Time Warner Said to be Investing Big in Vice

Valuation could rise to $2.2 billion.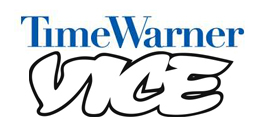 While Time Inc. was having a somewhat-shaky first day on its own, Sky News reported that its former parent company Time Warner is on the verge of closing an investment deal with Vice Media that could value the company at $2.2 billion.
Last August, Rupert Murdoch invested $70 million in the Brooklyn-based alterative media company, which raised its valuation to $1.4 billion. Time Warner's interest in a "major stake" of the company will value it close to Time Inc., which is currently capped around $2.5 billion. To put that in context, Vice is a single international brand with multiple platforms and verticals, whereas Time Inc. boasts more than 100 international brands across every media platform with close to a century's worth of content assets.
For now, this report is merely speculation, but Sky News suggests that the companies have been actively negotiating for months, and the deal is close to final. That said, there is still a possibility it could fall apart. (Don't forget about the merger between Time Inc. and Meredith Corp. that fell apart last spring, which many alleged was a sure thing.)
Vice still does have a print magazine, but it is a very small piece of the brand's revenue pie. In 2012 the company purported $175 million in revenue, with only 5 percent coming in from the magazine. The big piece for Vice, and probably the reason Time Warner is interested, is its video assets. Time Inc., on the other hand, is still very much reliant on its print products, although it's also betting big on video for the future.
A couple more big differences between Time Inc. and Vice are brand equity and debt. Time Inc. brands are trusted mainstays in the publishing world, but they don't have the hip edginess that Vice brings to the table. Not to mention Vice's core audience is exactly the demo advertisers want to be in front of-Millennials. The other issue is debt, Vice's debt is unknown, but presumably minimal due to the major investments it's piling on. Time Inc., however, had to carry over $1.4 billion in debt from its former parent Time Warner–a reasonably major concern in its forward-looking projections.
Rumors also suggest that CNN's HLN could be rolled into the investment deal, with Vice absorbing the 30-minute news network.
Meet the Author
---