Time Warner CEO to Step Aside in January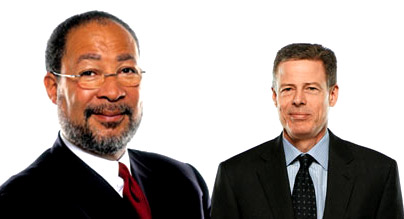 In a move that has long been expected, Time Warner CEO Dick Parsons announced this morning that he will step aside in January to make way for president and COO Jeffrey Bewkes to succeed him.
Parsons' current contract expires in May.
"Jeff is the right person to be the next CEO of Time Warner, and I couldn't be more delighted that he will lead this company into the future," Parsons said in a statement. "Jeff is a well-respected business executive both inside and outside the company." Bewkes will retain the title of president.
Despite a static stock performance, Parsons has resisted the temptation to break up the media giant during his five-year tenure. Speculation over the spinoff of the company's cable and publishing division, Time Inc., has been muted of late, but figures to intensify when Bewkes takes over January 1.
"We have a lot to do, and I'm intensely focused on building shareholder value," Bewkes said in the company's statement.
Meet the Author
---