TIME's Person of the Year: Is This the Year of the Bad Guy?

Tony Hayward, Robert Mugabe, even Glenn Beck get nods.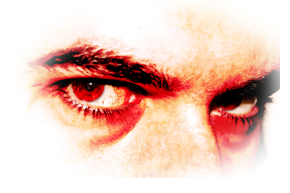 NEW YORK—TIME's editors have their work cut out for them this year.
It was apparent that there is no clear frontrunner during the "Who Should Be TIME's 2010 Person of the Year?" panel here last night. "It's been kind of a crazy year in which people couldn't control events like the oil spill," said managing editor Richard Stengel. "Human efforts seemed negligible and that's what's frustrating."
Panelists pretty much stuck to their own themes: blogger Meghan McCain nominated the Tea Party; Daisy Khan, executive director of the American Society of Muslim Advancement, named mayor Michael Bloomberg for his support of her husband's push to open a mosque near Ground Zero; political operator Joe Trippi (who ran the campaign that just re-elected Jerry Brown as governor of California) tapped Nancy Pelosi; musician, activist and would-be Haitian presidential candidate Wyclef Jean picked the people of Haiti ("After what they've gone through, if they're not on the cover, their struggle will fall off the map"); and Google vice president Marissa Mayer proposed the smartphone.
Mayer's nomination touched off a debate about whether Steve Jobs should be the Person of the Year. "I find it unbelievable he hasn't been named Person of the Year already," she said. "He's the Henry Ford of our time."
Trippi agreed, saying devices like the iPod, the smartphone and increasingly the iPad have ignited a massive cultural and business shift, with Jobs and Apple providing the means to take down previously closed structures like the music industry. "Jobs didn't want to be Goliath, he wanted to hand out the slingshots," he added.
Jobs was a harder sell for some in the audience, who may be feeling a bit of i-fatigue. One attendee pointed out that the iPad is a device for consuming, not creating (another told me in the elevator out, "The iPad? Come on, work a little harder to surprise me.") It's not just Apple overload—the mention of Facebook's Mark Zuckerberg prompted an audible hiss from right in front of the stage.
Bad Guy of the Year?
Since the TIME Person of the Year is about the individual who most influenced the news for good or bad, Stengel then asked panelists for their nomination of bad guys of the year. Again, panelists stuck to their guns, with picks ranging from Haitian president Rene Preval to WikLeaks founder Julian Assange ("He just looks like a James Bond villain," said McCain) to Rush Limbaugh and Glenn Beck ("the antithesis of the American ethos," according to Khan).
While Google's Mayer said 2010 was a "year of optimism," (she can be forgiven for being a little giddy after Google announced 10 percent raises and holiday cash bonuses yesterday, but that still begs the question of what the hell a Google exec has in common with the rest of the world), she tapped BP chief executive Tony Hayward. Trippi seconded Hayward, and offered Zimbabwe strongman Robert Mugabe as well.
If TIME's rationale for its 2009 Person of the Year (Federal Reserve chairman Ben Bernanke) was that he prevented a bad situation from getting worse, a "Bad Guy" to represent the continued arrogance, anger and ineptitude displayed in 2010 sounds right to me.
Meet the Author
---