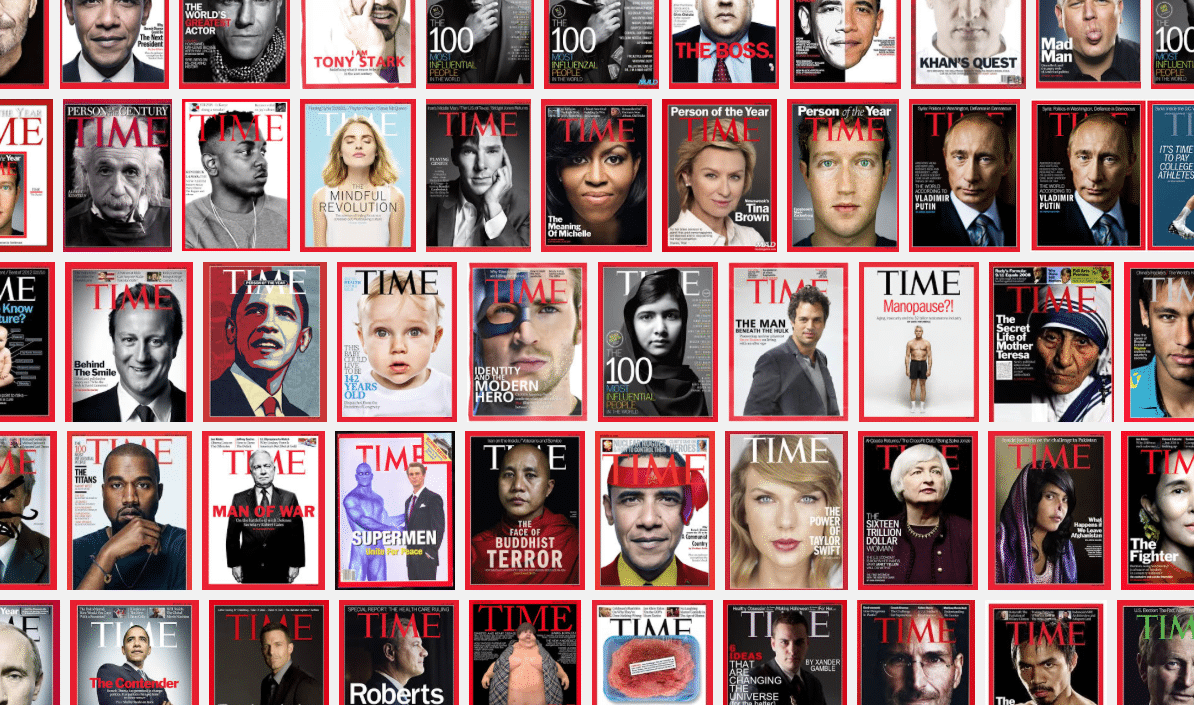 ​
When "The Modern Magazinist" launched with a piece about Esquire and its editor, David Granger, some readers thought I might have been a little too up into Granger's undergarments. "What the hell happened to the guy who used to write those really mean Magazine Medic columns for Folio:?"
Understood. Readers love when ya bring the hard bats. And sometimes a beatdown is exactly the right prescription for the benefit of all concerned.
Take Time magazine.
Has there ever been a major American title that has more spectacularly squandered its brand capital?
Put another way, where has Time gone?
Unfortunately, Time has violated the most important plank of The Modern Magazinist's manifesto: "Do no dull."
In this respect, Time has been a conspicuous offender. Week after week, relentlessly and consistently, the book fails to surprise, thrill or delight. Where's the compelling reason for a reader to make an investment of cash or attention?
You might counter that Time is a news magazine—the creator of the category—and therefore excused from delivering delight; instead, it should deliver insight.
No deal—the original compact between Henry Luce and his audience has long since expired.
At this point, the obvious truth is that it's nearly impossible to justify the concept of a weekly print magazine that condenses, organizes and analyzes current events. Monthly, sure. Maybe biweekly. The Atlantic, for instance, has successfully demonstrated how big-picture, big-think journalism can be done in the Internet age.
Time has failed to make the transition. It's been strangely quiescent for years.
When was the last time you heard anyone buzzing about a Time story? Or even remarking over an especially powerful cover? It happens (the piece about three-year-olds still nursing at Moms' breasts triggered a frenzy in 2012), but it's an infrequent phenomenon.
For too long, Time has doggedly adhered to a kind of gentlemanly decorum: unerringly tailored grids, strong infographics, neatly labeled departments, font selections that haven't been revised since Madonna mattered. It throws in a few decent columnists. Something by Joel Stein. And the rest narcotizes before bedtime.
What is Time best known for today? Possibly its "100 Most Influential" and "Man of the Year" franchises. In short, events. As a print property, it's lost its luster and, worse, its way.
Worst of all, this drawn-out descent isn't for lack of creative talent. Even under Time Inc.'s new austerity-focused regime, the title has scores of magnificent reporters, writers and photographers at its disposal.
So, why does it underwhelm?
The magazine falls off the cliff in overall presentation. And in the print-magazine world, presentation is nearly everything. If you screw up the look-and-feel of the package, what have you got? You've got an expensively bound newspaper.
Dumping on Time brings me no comfort. I was employed by its parent, Time Inc., for a couple of decades, and Time, from when I was a kid, was the book every American journalist aspired to work at.
But when I last talked to someone there, the writer said: "The place is sorta like a Yellow Pages shop." Ouch.
So, what now? Is there any way to revive the book?
Some nips and tucks around the edges would be a waste of money—and, well, time. If the magazine is to survive, it demands to be electro-shocked.
A reimagined Time—exploring every inch of it except the signature red cover border—is the only sensible solution. What's needed now is a barely recognizable Time.
A smart editorial director might navigate to a sweet spot somewhere between The Economist and Der Spiegel. Both are major magazines with proven, albeit very different, formulas.
The truth is, it's likely nothing will happen unless a top Time Inc. exec (hello, Norman Pearlstine) makes the tough call. Refashioning a magazine from a position of weakness is not an ideal situation, but the arrogance of inaction is disrespectful both to the brand and the people who labor beneath it.
To sum up, as a news magazine might: time (and the Web) has passed Time by.
Realistically, I'm not optimistic about the book's long-term prospects. But I am always going to stand up for print, and I hope that Time, once such an important American magazine, gets the chance it deserves.