Time to Raise Your Editorial Standards

Twitter and Facebook are a crutch.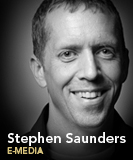 Internet publishing today may seem complicated but in fact our industry is governed by a simple paradox: the easier you make it for people to publish information, the lower the quality of the information they produce, and the smellier the audience that reads it.
This trend reaches its nadir—or, apex, depending on how much pre-IPO stock you own—in social networks like Twitter and Facebook, where the door is always open (welcome, Internet loonies!) and there are no restrictions on what you can post, regardless of how annoying or how vacuous, with the corollary that most of the content found therein is as valuable as an old tea bag, with audience demographics to match. (It's not a coincidence that LinkedIn, which at least nods in the direction of organizing its audience along business lines, has marginally better demographics than either Twitter or Facebook.)
For b-to-b publishers whose job it is to help their advertisers reach qualified buyers, the lesson is simple: Stay away from Twitter and Facebook, focus on your core competency of publishing high value proprietary information on your own sites; the ones that attract the 'haves' rather than the 'haven't a clues'.
Balancing What You Should Do With What Your Clients Want
The problem is that while Internet publishers know what they should do, their customers want the opposite and are clamoring for programs which hinge on these giant consumer social networks.
In fact these days it's almost impossible to sell someone an integrated marketing campaign that doesn't come festooned with widgets connecting to and from, yes, Twitter, Facebook and LinkedIn. This is a dangerous game because, in so doing, publishers risk ending up with some very unhappy clients.
Full disclosure: I run a company that offers a service for advertisers which includes building and curating their social network presences on Twitter, Facebook and LinkedIn. Does this make me a big fat hypocrite? No, because being an honest person (unusual, for an Internet publisher) I've made sure that we disclose the limitations of the service—which are, not coincidentally, the aforementioned limitations of the social networks themselves.
What we tell people is that if they are looking to generate leads they should keep walking. But if they just want to quickly and easily build a bridgehead on these social networks, well then yes, we can do that (rather well, if I do say so myself).
Warnings For Advertisers
There are two main things advertisers should be aware of: First, watch out for people trying to sell you equivalent services and claiming they can deliver an abundance of highly qualified customers just itching to spend their money with you. (That, or buy their service, and brace for disappointment.)
Second, stop fixating on Twitter and get back to doing some real work. Start developing content the old way, using, like, editors and a copy desk, and a freelance budget and so on. As a rule of thumb, your editorial standards will need to be inversely proportional to those of Twitter. Use that prime content to attract and register the cream of whatever industry you work in and sell access to that audience to customers through advertising, Webinars, etc.
Why? Because b-to-b publishers can't make a living off the back of other people's communities. They still need to develop their own.
Feel free to Tweet this big news.
Stephen Saunders is the Managing Director of DeusM (www.deusm.com), a marketing services company specializing in the creation of online communities targeting any combination of industry, geography, or profession. He can be reached at saunders@deusm.com
Meet the Author
---