Time for Periodicals Class to Pay Up?

USPS's Office of Inspector General wonders if price cap should end.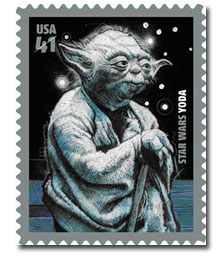 There's an interesting discussion going on at a recent post on the Office of Inspector General, USPS blog, which is hosted by the OIG's Risk Analysis Research Center.
The post is soliciting feedback on the pricing of periodicals class, which has long enjoyed a cap on price increases.
The post goes on the offense, highlighting some striking contrasts between periodicals class and the rest of the mailstream:
"In fact, in the final rate case in 2006 before the new price cap system of the Postal Accountability and Enhancement Act took effect, the 'markup' on Periodicals was only 0.2 percent. Periodicals prices were set so that revenue was only 0.2 percent above attributable costs. The average for all mail was 79.3 percent."
and
"In fiscal year (FY) 2008, Periodicals revenue did not cover costs. In fact, the cost coverage (the ratio of revenue to attributable costs) was only 84 percent. (In rate cases, the recommended prices had to be at least 100 percent of costs.)"
The post does, however, offer good questions for feedback, including a polling feature. Currently, after 203 votes, the choice "Periodicals are an important part of the mailstream, and should be priced to stave off volume losses, regardless of underlying measured costs" has 51 percent of the vote.
There are some great comments from Time Inc.'s Jim O'Brien, Watt's Jim Wessel and ABM's postal counsel David Sraus.
Interestingly, O'Brien notes that periodicals are a "mail multiplier," increasing volume in other classes of mail including first class (bills), standard (direct mail promos and renewal notices) and parcels (football phones and other such premiums).
Click here to read the post, vote and join the discussion.
Meet the Author
---