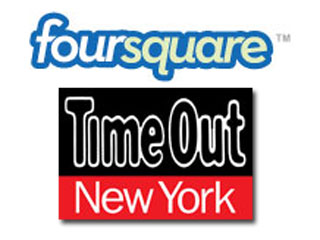 Time Out New York has partnered with social location company Foursquare to help its readers further explore New York City nightlife.
Foursquare members will now be able to unlock a "Time Out New York Happy Hour" badge by checking in at any four of 30 locations approved by the magazine. Users will also have access to exclusive happy-hour specials at the chosen venues, which include the Housing Works Bookstore Café, Village Pourhouse and the Bushwick Country Club. All of the TONY-recommended venues can be found here.
"TONY is all about getting people out and about to great places and events in NYC," digital business director Marci Weisler wrote in an e-mail. "With our Foursquare partnership, our audience can show that they are out on the town, getting great drink specials promoted by Time Out New York and earning the badge to prove it."
Launched last year, Foursquare gives users opportunities to earn points and unlock badges by discovering new venues in their cities.