Time Out New York Editor Leaves for Web Startup

Brian Farnham departs; deputy promoted.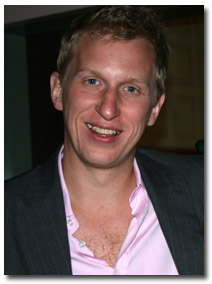 Brian Farnham, editor-in-chief of Time Out New York, is leaving to join an as-yet-unnamed Internet startup company, Time Out New York president and group publisher Alison Tocci announced today.
Farnham, who joined TONY in 2006 after working at Details, will be replaced by deputy editor Michael Freidson.
"I can't say much about it right now except that it's an incredibly big, exciting idea," Farnham said Tuesday. "It was not an easy decision to leave TONY and a job I have absolutely loved, but this was a chance to do what [Time Out founder] Tony Elliott did 40 years ago—create something out of nothing and really put your stamp on it."
In a short time under Farnham, the weekly magazine's audience appears to have gotten younger. TONY readers have a median age of 33.8 and a median household income of $93,000 per year, according to a Mediamark Research, Inc. (MRI) survey conducted this month.
In 2005, MRI reported TONY readers had a median age of 38 and a median household income of $103,000.
Part of the shift could be due to Farnham's willingness to push the envelope. During the 2007 American Magazine Conference, he told a roomful of high profile magazine executives that he had one goal in mind when putting together the 2007 sex issue, his second as editor: Cancelled subscriptions.
"If you do a sex issue and no one cancels, you're probably not doing your job," Farnham said.
Meet the Author
---