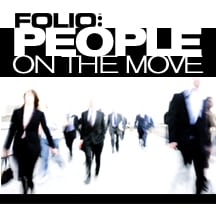 Time Out Group has named Christine Petersen CEO of its business division Time Out Digital. She has led global growth strategies for digital travel brands such as TripAdvisor, where she was most recently CMO and president of TripAdvisor for Business.
Petersen is tasked with leveraging the growth opportunity within Time Out Digital, as it continues to execute upon its strategy to transact with its global monthly audience of 156 million, according to a release.
"I couldn't think of anyone better to lead this business division," Julio Bruno, CEO of Time Out Group, said in a statement. "Christine will be key in driving our e-commerce strategy as we increasingly transact with our large global audience."


Before joining Time Out Digital, Petersen was involved with several early-stage start-ups and spent nearly a decade with TripAdvisor. Named one of the top 25 women in US travel in 2008 by Forbes Magazine, she also held a variety of management roles in digital travel and financial services companies, including Preview Travel, Travelocity and Fidelity Investments, among other places.
Petersen was appointed a non-executive director of the Board of Time Out Group in February of last year, and will continue to serve in that role as she begins as CEO.
---
Here are the rest of this week's people on the move…
Edward Enninful has been named editor-in-chief of British Vogue. The move has been praised throughout fashion and magazine media for the historic significance of naming the first non-white man to edit a mainstream women's fashion magazine. Enninful, who succeeds Alexandra Shulman, has served as creative and fashion director at W since 2011.
Longtime journalist Walt Mossberg has announced his retirement with a note to his staff at Recode and The Verge. The note begins: "It was a June day when I began my career as a national journalist, I stepped into the Detroit Bureau of The Wall Street Journal and started on what would be a long, varied, rewarding career. I was 23-years-old, and the year was 1970. That's not a typo." He's set to retire in June, after the Code Conference, which he co-founded.
Eric Gillin has been named digital general manager for Architectural Digest, Condé Nast Traveller, and the Food Innovation Group. He'll work to further refine Condé Nast's digital strategy and expand its digital business opportunities. Gillin was most recently executive director of Epicurious and head of product for the Food Innovation Group.
Alexis Madrigal is rejoining The Atlantic as a staff writer covering tech, science, business, and trade. He was the technology editor and later deputy editor of TheAtlantic.com from 2010 to 2014. He was most recently editor-at-large at Fusion.
Allison Davis is returning to New York's vertical "The Cut" as a senior writer. She was most recently a staff writer at The Ringer. She previously covered culture for "The Cut".
Bustle has named Gabrielle Prescod senior fashion market editor. Before joining the brand, she was market editor at Interview. This is the first market hire for the brand.