Time Out Beijing Banned Before Olympics

Government group shuts down English language edition two months prior to games.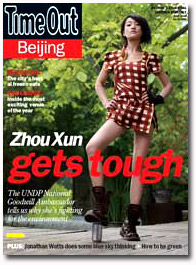 As China prepares to host the 2008 summer Olympics, a government agency has banned this month's English-language version of Time Out Beijing.
China's General Administration of Press and Publications—known for its strict media guidelines—banned the June issue of the magazine, according to a report in the Times of London. Editor Tom Pattinson told the newspaper the reason was that the magazine lacks a required printing permit. He pointed, however, to the suspicious timing of the ban—two months before the Summer Games this August.
China, which is led by the Communist Party of China, has been criticized over its continued religious and political oppression of Tibet, highlighted particularly in recent months by the attention brought on by the Olympics.
"It is normal commercial practice to renew print permits following the establishment of new business relationship," a spokesperson for the magazine wrote in an e-mail to FOLIO:. The spokesperson noted that Time Out Beijing's owner, Hong Kong-based SEEC Media, is consolidating its publishing strategy in China and is increasing the frequency of its Chinese-language editions in Beijing and Shanghai to a bi-weekly cycle. The spokesperson declined to comment on the banned issue.
Notorious for arresting journalists, China two years ago banned the Chinese edition of Rolling Stone because of a similar licensing issue.
It was not immediately clear when or if Time Out Beijing would resume its print publication.
Meet the Author
---