Norman Pearlstine, Time Inc.'s chief content officer, took exception to my remarks last week about Time, and he wrote to Folio: to put his own perspective on record. Here is his letter below. My response follows immediately afterward.
To the Editor:

I greatly admired Cable Neuhaus's reporting in the years he worked as Entertainment Weekly's Los Angeles bureau chief. I am sorry that his talent for serious reporting was so conspicuously absent from his recent Folio: column, "Why It's Time to Rethink Time."

​"When was the last time you heard anyone buzzing about a Time story," Cable asks. Many of our millions of readers are buzzing every week. To cite a few notable examples: Our cover stories on race and police brutality, the assault on the death penalty, and a new generation of pain killers helped set the agenda for discussion of important issues in America. Recent covers for stories on the "World of Pot Science," the "Sharing Economy," and racial tension in Baltimore (using an amateur photographer's Instagram picture), all garnered significant attention. I think the March 2014 multi-page cover with the "Top of America" photo from the top of One World Trade Center was difficult to forget. Time's June 2014 story, "The Transgender Tipping Point, " with Laverne Cox on the cover, was among the first stories about transgender issues to appear in mainstream media. In October 2014, Time's "Rotten Apples" cover about the war over teacher tenure resulted in tens of thousands of signed messages protesting the cover image.

Cable conveniently dismisses as "events" our two most talked about annual features—Most Influential and Person of the Year—failing to acknowledge the thousands of print, digital and video stories that appear in other media about each feature. He also ignores the many National Magazine Awards Time has won in recent years, including the one it received in 2014 in the Public Interest category for Steven Brill's widely acclaimed in-depth cover story, "Bitter Pill," about medical costs. That story broke online records and was our highest selling newsstand issue in 2013.

Cable's criticism of our fonts is odd—ignoring the new fonts that were introduced as part of an elegant refresh of the print magazine two weeks before his column appeared.

At a time when every print publication must become multi-platform, it is unfortunate that a column about Time ignored Time.com's extraordinary growth in digital and video. To cite a few statistics, Time.com had a record 28.2 million visitors (comScore) in May, a 38-percent increase over the prior year; its social media presence—8 million on Facebook, 7.5 million each on Twitter and Google+—makes it an industry leader; Time's daily brief has more than 600,000 subscribers, and video is likely to hit 16 million streams this month.

As a result, Time's print and non-print revenues and income are up for the first half the year, reversing a decade of decline.

Time is on a roll and it is too bad Cable missed the real story.

Sincerely,

Norman Pearlstine

Chief Content Officer

Time Inc.
……
​Despite his spirited defense of Time, it turns out that Norm Pearlstine and I actually disagree over little here.
He's right about the book's reporting. It's still first rate—Steve Brill's epic cover story on medical costs remains a modern-day classic—but I never said otherwise. My point was that because the magazine had grown stale and predictable, not enough people cared about it anymore. The overall presentation, albeit not specifically the quality of its journalism, was lifeless. It had lazed for too many years.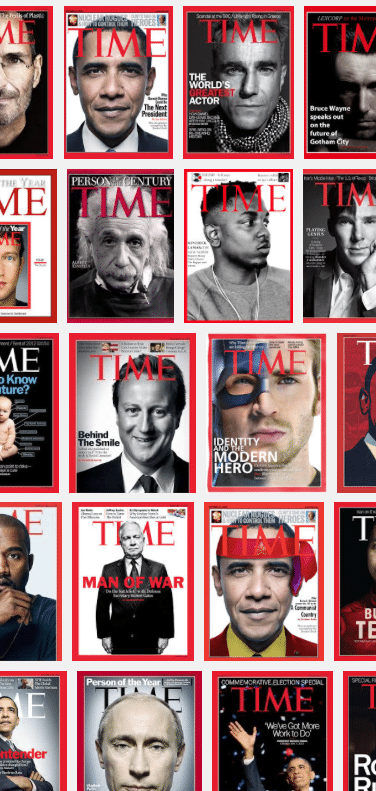 From my perspective, that was a painful thing to witness—a once-powerful magazine, spiraling aimlessly. The book was sorta-kinda good; I wanted great.
As for Time's sprawling digital and video presence, it appears to be thriving at this point, and obviously lots of emphasis has been placed on those platforms by the powers that be. However, I didn't intentionally look past the Interwebs to score easy points.
The mission of the "The Modern Magazinist" is narrowly fixed on print magazines, not the various collateral businesses attached to them. Those (comparatively few) of us who still believe bound paper magazines are a luxury worth both savoring and saving are appreciative of digital's value; we just aren't focused on it.
Finally, as to Time's brand-new "refresh," well, Norm was being modest. It's a pretty comprehensive piece of work, actually. And generally, I like it.
Would I have gone further? Yes. Specifically, one longtime knock against Time is that it is somewhat aloof in its tone. Mannerly, respectful, stand-back-ish. Especially now, when there are so many other sources of news, the book needs to convey a greater sense of relatability and urgency—both in its words and design. The constant underlying message needs to be: We come around every effing week.
For instance, the new fonts are indeed "elegant," as Norm says. Beautiful, even, in keeping with Time's sensibility. My instinct, though, says this might have been the opportune moment to go a skosh edgier in the choice of some display fonts. Likewise, I would have tweaked the logo, if only to announce, "People, this is not your father's Time magazine."
On a positive note, it's good to see that all those long-familiar departments (Nation, World, Health, etc.) have finally been tucked away—a recognition that today's flattened world doesn't easily fit into neatly parsed categories. On the other hand (ah, there's almost always an additional hand), the new architecture, which breaks the book into The Brief, The View, and Time Off, seems a little vague. My brain could use more navigational clues on the TOC or elsewhere. Over time, fortunately, that sort of thing tends to get figured out.
Subjectively, all these changes fix a good deal of what I was harping about last week. The product is clearly more pulled together now. (Polite applause.) Too bad the redesign was unveiled just before my Time subscription lapsed (I did not renew), so I hadn't seen them when I wrote. Let's just say: "awkward."
One last thing. A couple of months ago, when Time was mentioned during a Today show conversation, co-host Al Roker looked into the camera and said, seriously, "Do they still publish?" For a moment, I thought that that exchange marked the unofficial end of Time. If they've lost NBC's Roker, they've lost the war. But with this latest attempt to lure and re-engage an audience—hopefully a prime-demographic audience—Time, in print, appears to have extended its lease on life. I may even sign up again.