Time Inc. Warns Mine Subscribers 'Computer Error' May Have Screwed Up 'Personalized' Content

Launch glitch.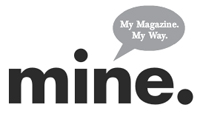 Ah, technology.
The first copies of "mine," Time Inc.'s experiment in free, customized content in magazine form, hit mailboxes this week. So far, the reviews are mixed (as one commenter wrote: "good concept, poor execution"). See AD managing editor Bill Mickey's take here.
Meanwhile, some of the magazine's launch subscribers also received an e-mail from Time Inc. Media Group president Wayne Powers, who says that a "computer error" may have affected the content in the first issue. "It's possible that this issue did not contain the combination of magazine content you selected," Powers wrote.
Rex Hammock—Hammock Publishing CEO and noted blogger who holds the distinction of having a one-character Twitter handle—forwarded me the note:
Dear Rex,

Thank you for subscribing to mine magazine. We want to let you know that a computer error may have affected the first issue you received this week. It's possible that this issue did not contain the combination of magazine content you selected. Please know that the problem has been resolved, and that each of your subsequent issues will reflect the exact content you originally requested.

In appreciation of your support, we have extended your five-issue subscription to include a sixth free issue of mine. You can also access real-time mine content through your smartphone device at http://mine.mwap.at.

We apologize for the inconvenience and, again, thank you for being among the very first to experience mine.

Best regards,

Wayne Powers

President, Time Inc. Media Group
Meet the Author
---