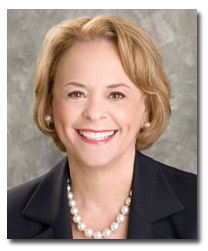 As we all are keenly aware, there have been so many layoffs in the magazine industry—from Condé Nast to Hanley Wood to Mansueto to Forbes—it's hard to keep track of them all.  We've done our best to sum up the layoff stories when we can, rather than report each time a tourniquet is applied. Other media-watchers, like the New York Observer, have taken a similar tact. (See: "Another Bullshit Week in Suck Industry" for a recap.)
Time Inc. has become the gloomy beacon of this type of news. Jaws dropped when the mega-publisher announced late last month that it was axing up to 600 jobs as part of a major reorganization—by far the most cuts to come so far from any one company. Since then, news of more and more layoffs at Time Inc. has come in drips and drabs, trickling out of its midtown offices.
Wouldn't it have been better to announce them all at once, rather than in slow motion? Not for the exhausted media reporters, of course, but for morale. "It's rough," one Time Inc. employee told me recently of the uncertainty within the company—possibly vying for the Understatement of the Year Award.
As Gawker asked last week, "shouldn't a Harvard MBA like [CEO] Ann Moore be able to move more quickly than this?"
You'd think so.