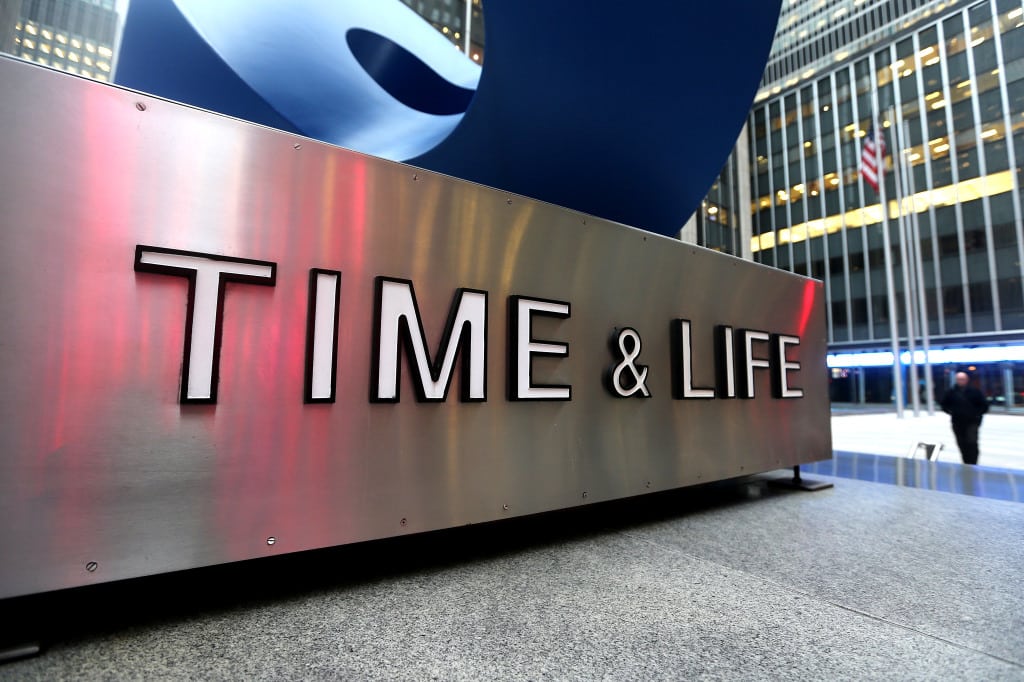 ​
Time Inc. might be trying to reposition itself as a media company as opposed to a magazine publisher after its 2014 spinoff from Time Warner, but its fourth quarter and overall 2014 financial report indicates the company has a long way to go.
The verbs "decreased" and "declined" were used 50 times in the 14-page report, and there are very few bright spots for the largest magazine publisher in the U.S. While things may not be dire, there are some troubling uncertainties.
In the fourth quarter, the company brought in $895 million in revenue, which was a decrease of $71 million (7 percent) versus the same period in 2013. For the full year, Time Inc. collected $3.28 billion in revenues, down $73 million YoY—a 2-percent dip. But that only scratches the surface.
When you look at where the losses occurred, it's obvious that print is not rebounding. Print advertising and circulation revenues, which includes subscription and newsstand, all slipped versus their comparative periods in 2013.
The Breakdown
Print advertising generated $409 million during Q4, down $46 million compared to that period in 2013. That's a full 10-percent drop. The full-year comparison doesn't seem quite as bad at first glance, the company earned $1.48 billion in print advertising revenue last year, but fell short of its 2013 total by $50 million (-3 percent). When excluding the impact of corporate transactions, the decline is readjusted to an 8-percent decrease. Not surprisingly, the company attributes this to fewer ad page sales—something most magazine publishers can emphasize with.
Overall circulation revenues were down $25 million, or 8 percent, in the fourth quarter at $288 million. In total, the company collected $1.1 billion in circulation revenues during 2014, but took in $34 million less (-3 percent) versus 2013.
Newsstand sales continued on a downward trajectory, collecting 12 percent less revenue during Q4 2014 versus the same period in 2013, and 8 percent less YoY. Somewhat promising though, are subscription revenues. Although they were down 7 percent in Q4 2014 versus Q4 2013, YoY revenue only fell by 1 percent. That's critical considering chairman and CEO, Joe Ripp, recently stated at the American Magazine Media Conference that he expects subscription revenue to become a big piece of the pie.
Operating costs dropped significantly in the fourth quarter. The company's cost of doing business fell by 15 percent during the last quarter of 2014 compared to the same period in 2013, and 3 percent in the YoY comparison. Of course, it's no secret that the company has been trimming the fat with its staff, but likewise is true with production costs, which decreased by $37 million in 2014 versus 2013. The increased efficiency added $100 million to the company's cash flow during the fourth quarter.
One area where the company increased revenue was digital advertising. But the growth is still minimal and indicates the company has a long way to go before digital revenues make up for print losses. During the fourth quarter the company added $2 million more in digital ad revenues compared with the same period in 2013. That equates to a modest 2 percent gain. But annual comparisons fare much better. In 2014, the company increased digital ad revenues by 18 million—6 percent more than 2013—totaling $298 million. What's more, when excluding the impact of corporate transactions the adjusted increase is 17 percent. It's promising, but it's still a sliver of the $1.48 billion in print revenues.
Outlook
Since spinning off as an independent company, Time Inc. has been going through a series of changes, and that is the message Joe Ripp had for stakeholders in his response to the report.
"Over the past year, we've been fundamentally re-engineering the business, and re-positioning our company for its return to growth. We have made significant progress toward the transformation of the cost structure, and successfully protected our margins and cash flows. We accelerated the growth and monetization of our digital audiences. We also became a stand-alone public company for the first time since January 1990. As we look forward, we expect 2015 to be a pivotal year as we launch a portfolio of growth initiatives. One of the unique sources of upside for Time Inc. is the ability to extend our powerful brands into new revenue streams. We are very excited by the opportunities provided by our brands."
Since its IPO, stock performance has been mostly stable. It opened flat last June and remained around $20 per share during for the first few weeks on the market. But after pulling back volume its price began to rise and peaked at just under $26 per share in July. It dropped noticeably last October, falling below $20 per share, but it rebounded quickly. Since, the volatility of price has fluctuated between $22.50 and $25.00.
Regardless of trading stability, the company is projected to increase its revenues by 3 to 6 percent this year.