Time Inc.'s Opportunity for Change

With its upcoming spin-off, Time Inc. has a chance to initiate some big ideas.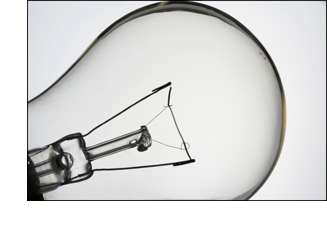 [Editor's Note: Al DiGuido is a publishing vet and a savvy direct-marketing and digital innovator with a track record of success that spans executive positions in a host of companies. Like many other industry watchers, he sees the spin-off of Time Inc. from Time Warner as an opportunity for whoever becomes the company's new CEO to make some significant changes. Here, in his second post on the matter, Al offers his take on what a new strategic plan might look like. Digital, of course, features heavily in his plans.]
I'm not sure why there is so much confusion and mystery around charting a strategy that transforms the Time Inc. magazine brands into an even bigger powerhouse digital publishing empire. Everything that is being said in analyst reports and the media is old news.
For years, we have witnessed the ongoing shift in media consumption patterns from legacy print media to the digital venue. Only the ignorant, arrogant or asleep could have missed this freight train. Let's not over-complicate the components of the solution to Time Inc.'s problems. I refuse to believe that my thinking is "missing something" in terms of the challenges that Time Inc. and many other publishers face inside their businesses.
So here's my plan on rebuilding Time Inc. as it spins off into its own company. If you disagree with it, let's argue. I am sure that investors are getting tired of this asset posting operating losses and are already in a feverish discussion about how to change the course of the company.
Welcome to Time Inc. Digital
The new company must create a new pivot point from the start. It should not abandon its print legacy—which, according to PIB numbers, still retains market dominance. But it should signal to the market that Time Inc. believes in building the widest network of new digital platforms in the media industry. The new company will be focused on offering marketers the deepest suite of integrated digital solutions available. Meredith and Hearst have already provided the test case for several of these components. Time Inc. can and will do better. It is going to staff this business unit with top minds and thought leaders across the entire suite of digital offerings in the market. Its focus will be to continue to maximize its understanding of customer content and commerce needs with digital intersections.
Time Inc. Magazine Database
Time Inc. has a huge reader/visitor aggregate profile database. This database has been built by collecting email addresses from print titles as well as consumers who have subscribed to all of the newsletters and other e-alert programs. I estimate that there are 60-70 million profile records with email addresses inside this DB. Time Inc.'s brands have done a great job building engagement between the reader/visitor and their content for years. Somewhere during that time, I think it lost track of the fact that its readers were finding incremental content at venues that did a better job satisfying their information and/or community needs. The analytic teams should develop a profile of the customers and where they spend time (when they aren't consuming the content). They should build the most exhaustive view of customer profiles and preferences ever collected in the company's history. If they listen to their customers, they will tell them how to service them better. With this information and an understanding of the models that are working in the industry today, the company can commit to introducing a suite of new digital products. It will earn a reputation for the pace of innovation and creativity that it delivers to the marketplace.
Tablet Magazine Extensions
Within the next 12 months, each property will be responsible for publishing 10 new digital magazine titles. You heard that right. For example, at Sports Illustrated, there should be 10 new digital titles that are delivered via the tablet platform and sent on a controlled circulation basis to interested segments of its print and email subscribers. Time Inc. can and will become the industry's leading digital/tablet publishing company. With each passing month, more of its readers and consumers are embracing this platform. It's mission critical that it is out front in providing engaging content to its readers and innovative advertising opportunities for its marketer customers. The new company will create a business unit responsible for creating new cross-title digital publications. Here again, a comprehensive study of market sectors outside of the company's walls for audience and advertiser density will provide it with the direction that it needs for new product development.
New Reader Acquisition Initiatives
It's clear that Time Inc. must craft a strategy to grow the size of its consumer database. Like other print publications, it has seen significant declines in both new subscriber growth, renewal rates and newsstand sales. While it may believe that it is capturing new readers via online and social portals, the evidence proves that it is being beaten to the punch by others in this effort.
For example, I googled "NY Rangers Hockey" (after the team's great seventh game victory) only to find that a link to Sports Illustrated's coverage was on the second page of search results. A similar search on the Benghazi attack has no mention of Time magazine coverage on the first page of results. People's link to Angelina Jolie's incredible announcement is at the bottom of the results page. Consumers are finding other content connections that rank higher from a preference standpoint.
Time Inc.'s full array of content offerings (print, digital and online) must appeal to the widest group of consumers in the marketplace. It can drive incremental growth both organically and through strategic acquisitions. A team should be assembled to work with other Time-Warner business units to create programs where it can leverage these assets to cross-promote and sell offerings to its audiences.
In my household we have subscribed to People and Time, I can't ever remember any type of upsell offer being sent to us to subscribe to other Time Inc. publications. Seems like low hanging fruit to me. In my opinion, incentives are needed for enhanced cooperation between units.
Another unit will be created to identify strategic assets for acquisition for their ability to expand the company's penetration into incremental, marketable consumer categories. Time Inc. should abandon what seems to be a "not built here" mentality. It needs to be in land-grab mode. Time Inc. has lots of smart people in the building and some of what I  recommend here may already be going on in stealth. Nevertheless, as an "interested consumer," I haven't seen any evidence.

Time Inc. Digital Marketing Solutions
The company needs a new focus on providing its marketing customers with a range of solutions to help them to a better job of connecting with their customers. This business unit will operate as an integrated digital marketing agency within the organization. It already has a Content Marketing Solutions group that seems to be doing a good job of helping advertisers with "content marketing solutions." My sense is that it needs to do much more. It can and will provide its customers with tools, technology and solutions that will position it as the leader in the industry. It may have to use some of the capital that it will save from other areas to purchase the platforms (email, search, social media monitoring, creative services etc.) in order offer a credible digital marketing services offering to its customers. It is playing catch up to the Meredith and Hearst in this regard. In addition, it should put a stake in the ground regarding its "digital content marketing solutions." There is a huge opportunity to lead the industry in building digital publications for clients that truly engage their respective audience with engaging design and relevant content. It must become the industry's leading special interest digital publishing (tablet and smart phone) service provider.
All that has been recommended here may be viewed by Time Inc. insiders as misinformed. They may argue that much of what has been provided is "already going on" inside the walls on Sixth Avenue. If that is the case, something is clearly broken. It's not pleasant seeing the quarterly reports and increasing losses within Time Inc.'s business.
As an interested observer, I worry that the company's culture lacks the urgency to take bold steps in the direction of this new vision. Time is definitely not on the company's side. With each passing month, the competition only grows stronger in their ability to pick off readers and advertisers. Transformation is needed now. Will it happen? Only Time will tell.
Meet the Author
---