Time Inc. announced on Thursday that it has acquired the assets of data-focused marketing firm Viant, the company that owns the aging but pioneering social network MySpace.
Viant is a 17-year-old database and advertising-technology company with one of the largest registered user bases in the world. It's focused on programmatic, user identification and other services. Terms of the deal were not disclosed.
But the acquisition represents the latest in a series of bolt-on acquisitions for Time Inc., most of them focused in the digital media market, with a special emphasis on data. Time Inc. CEO Joe Ripp outlined the strategy at the American Magazine Media Conference (AMMC) held last week in New York, telling the audience, "Everything we do is a data collection effort now."
Naturally, the MySpace piece of deal generates attention because it is symbolic of the strengths of "legacy media" and the sometimes fleeting nature of digital media. In the mid-2000s, before the rise of Facebook, MySpace was the largest social network in the world. It had tens of millions of registered users and at the time was symbolic of the rise of new kinds of media.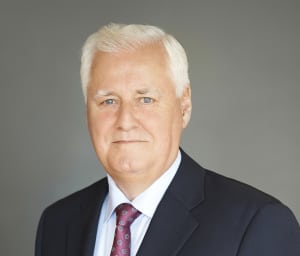 It was acquired by News Corp. in 2005 for $580 million, only to be divested six years later for $35 million—a staggering loss that rivals the decline of print-media brands like TV Guide. News Corp. bought TV Guide in 1988 for $3 billion. It was sold by a subsequent owner in 2008 for $1.
Somewhat shockingly, MySpace still generates significant traffic, with as many as 50 million active or semi-active users, according to one report.
The Viant acquisition is only the latest in a string of related Time Inc. purchases and personnel moves over the past year. Last month, the company teamed with Audience Partners to launch CampaignFocus, a data-driven digital advertising platform targeting voters ahead of November's presidential election. That followed the launch of RealTime, a new ad product aiming to harness social engagement.
In December, Time Inc. partnered with tech firm GumGum to overlay digital ads on images, and then hired Popsugar alum Jennifer Wong as the first president of Time Inc. Digital. That wasn't the only new executive role created at the company last year; in May, JT Kostman became Time Inc.'s first chief data officer.
"Ripp has put data at the heart of everything we do. Every decision we make and every action we take," Kostman told Folio: sister site min at the time, waxing poetic about Ripp's forward-looking strategy and recognition of the opportunities afforded by leveraging the company's data assets—which were already considerable a year ago.
"We are a business in transition," Ripp told AMMC attendees last week, adding that, "Experiences are what we sell to consumers and advertisers alike."
Quarterly financial reports for the company, also released Thursday morning, revealed a profit decline that endured at least through the end of 2015.
Time Inc. saw a net income loss of $881 million last year, according to the report. Absent a $952 million goodwill impairment charge that resulted from falling stock prices, the company would have seen an operating income gain of $71 million—still down 37 percent from 2014.
Print advertising revenue dipped 10 percent year-over-year ($153 million) to $1.32 billion, while circulation revenue derived from subscriptions and newsstand sales fell 5 percent to $1 billion. As expected, digital advertising revenue was up 11 percent, but is still a relatively small piece of the puzzle, at just $331 million for the year.
Of particular note is the fact that revenue from digital advertising eclipsed revenue from newsstand sales for the first time over a full-year period, outpacing newsstand sales in the last three months of the year by 21 percent.
With these figures as context, it is clear that Time Inc. sees data-informed, digital marketing—particularly to smartphone-wielding millennials—as the key to ensuring that the content produced by its high-profile brands yields the dividends needed to right the ship.