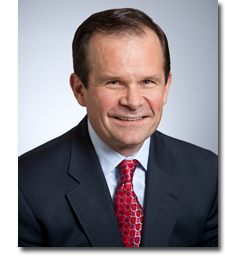 Time Inc. is revamping its corporate sales and marketing structure, promoting Stephanie George to executive vice president and chief marketing officer and Paul Caine as executive vice president and chief revenue officer.
In her new role, George will manage overall positioning of Time Inc. and expansion of marketing services. She also oversees Time Inc. Content Solutions, Media Networks Inc. and Targeted Media Networks, Research & Insights and corporate communications.
Caine will lead corporate sales, while continuing to serve as president of the Style & Entertainment Group, which includes People, InStyle, Entertainment Weekly and Essence.
"Having these two proven and trusted executives at the helm will allow for a highly collaborative, effective structure with clear lines of authority," said Time Inc. CEO Jack Griffin in a statement. "This organization will drive faster, more coordinated decision-making and better align our resources against our goal of creating and delivering unmatched value in the marketplace."
The reorganization is the first major step Griffin [pictured] has made since he replaced Ann Moore as CEO of Time Inc. in August and indicates that he is pursuing a similar strategy to the one he championed as CEO of Meredith, which emphasized marketing services and the formation of integrated marketing groups such as Meredith 360.
In an interview with FOLIO: earlier this year, Griffin attributed the success Meredith had bucking the advertising downturn of 2009 by making the buying process easier for advertisers.
"We generate well over half of our advertising revenue through group and corporate sales units-one is Meredith 360, one is Meredith Corporate Sales, another is the direct response and travel group," Griffin said at the time. "When we call on a client or agency, all of our magazines hang together. Meredith Corporate Sales does big deals, and serves more on the side of capturing existing demand whereas Meredith 360 is a demand creator. Meredith 360 is engaging clients on big ideas and going after budgets that aren't about print while corporate sales is designed to obtain the largest possible share on the table."