Time Inc. Reaches Tentative Agreement with Labor Advocate

If approved, deal would result in new three-year contract for union employees.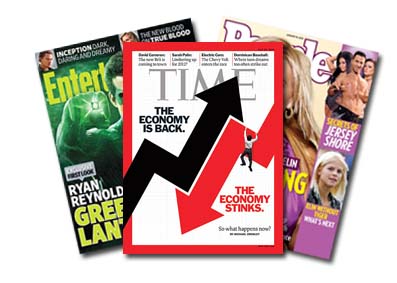 The labor group that represents roughly 300 employees at Time Inc. says it has reached a tentative agreement with the consumer publisher that could result in a three-year contract for staffers it says includes pay increases each year and improvements on job security.
The Newspaper Guild of New York says the agreement, if approved, will offer Time Inc. management more flexibility in dealing with its union employees. The Guild says a ratification meeting will be held to vote on the tentative agreement.
It is not immediately clear when the ratification meeting will take place. "We're pleased to have reached a tentative agreement," a Time Inc. spokesperson said, but declined to offer any other details.
The tentative agreement is the result of negotiations that have been going on between the groups since January, the Guild says. Late last year, before Time Inc. instituted a wave of layoffs, the Guild worked with the publisher to offer union employees buyout offers. At the time, Time Inc. did not disclose the number of positions that were eliminated.
Meet the Author
---