Time Inc. Partners With MLB, NHL on Video Initiative

Opens door for collaboration with Sports Illustrated.
Time Inc. is partnering with major sports leagues including Major League Baseball and the National Hockey League on a video venture set to launch in the spring.
The 24-hour network, 120 Sports, will offer quick-hit highlights and other sports programming on multiple platforms, but live games won't show up in the stream (nor are there any immediate plans to change that). It's free, with a separate paid product on the way later this year.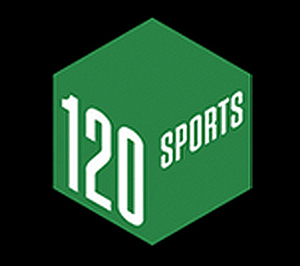 Exact terms weren't disclosed but Time Inc. calls itself a "significant" equity holder in the network, with Silver Chalice, a digital sports media producer, also retaining a stake. MLB's Advanced Media division and the NHL join the media companies as partial owners.
Other sports leagues, including the National Basketball Association, NASCAR and major collegiate conferences, will be involved as content partners.
The NFL—which launched a similar product on its own last month—is conspicuously absent from the group, but it's worth noting that the MLB, NHL and NBA each have robust video offerings themselves, complete with their own cable channels. 120 Sports, says Silver Chalice's co-founder Jason Coyle, is a "multi-sport compliment" to those league-specific offerings.
For Time Inc., the project offers integration opportunities with Sports Illustrated, and critically, more ad inventory and scale opportunities for video—an area it's been investing heavily in since it launched a digital video unit in late-2012.
SI will be providing editorial content in some cases and collaborating in less-direct ways, as well, says Todd Larsen, EVP at Time Inc. He stresses that it's a separate product from SI's own live studio effort, SI Now, though. Both SI and Silver Chalice will be responsible for sales.
See also: Time Inc. Launches Documentary Film Unit 
While lots of sports media outlets have lucrative content-sharing partnerships with sports leagues, the equity structure and sales roles put SI into a direct financial relationship with the MLB and NHL—subjects of coverage. Instead of purchasing rights from the leagues, they'll be selling advertising on their behalf.
It's a slippery slope, but one Larsen says they'll be able to manage.
"We've been part of a big company in Time Warner that has all sorts of relationships," Larsen says (Time Warner subsidiary Turner Broadcasting is part of a $930-million-per-year deal with the NBA, for example). "We've never let that be a hindrance in how we cover and we're not going to start with this. There will be no concerns at all about independence."
120 Sports will be based out of Harpo Studios in Chicago.
Meet the Author
---