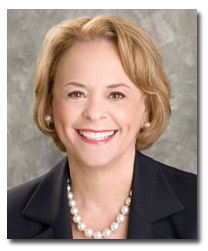 As Time Inc. works through its new management structure, expected to result in the loss of a reported 600 jobs, an internal memo from Brian Wolfe, freshly minted as EVP, consumer marketing and sales, outlines a significant reorganization of his own group.
The reorg is not without sacrifice, however. Reports indicate that 92 positions will be cut as the operation becomes centralized in New York.
Wolfe's memo reveals an extensive overhaul and realignment of consumer marketing and audience development roles. One result is a specific effort to bring print and digital audience development closer together. "The role of consumer marketing in supporting Time Inc.'s digital growth will only increase in the future. Reflecting that goal, each business unit will be supported by an audience development expert who will report directly into their business unit VP," says Wolfe in the memo.
From there, a "digital reporting team" will be formed, and the audience development and analytics team, formerly under Time Inc. Interactive, will be merged under consumer marketing
Some highlights from the memo, which is printed in full below:
• Nine VPs will be assigned as "brand leaders" for several properties each. These will align under the three business units CEO Ann Moore announced earlier.
• All marketing efforts will be aligned under marketing VP Sarah Jack, including new business and retention, multi-title marketing, agency and list rental business.
***
TO: Time Inc. Consumer Marketing and Sales
FROM: Brian Wolfe
RE: Reorganization
I'd like to provide further detail regarding our new Consumer Marketing & Sales organization.
These changes were driven both by the current economic landscape, as well as the opportunity to be more focused on activities that drive our bottom line.
Each of our magazine and digital properties will be assigned to a brand leader, who will set strategic direction for our consumer activities and manage the P&L for their respective magazines. Their focus will include net paid and rate base planning, research, relationships with edit and ad sales, audience development, branding, and newsstand. Titles that already have substantial partnership volume will maintain partnership sales/operations teams; the balance of partnership activities will be managed by Synapse. Each brand leader (VP) will manage a 'group' of magazines, which align with the 3 different business units that Ann Moore detailed in her memo 2 weeks ago. Consumer Marketing activities for all U.S. Time Inc. magazines will now be managed in New York.
VP's of each of the business units are detailed below for the print publications and related websites:
· Holley Cavanna, Vice President, Entertainment Weekly, InStyle, Essence
· Steve Crowe, Vice President, Southern Living, Coastal Living, Southern Accents
· Carrie Goldin, Vice President, Real Simple, All You, This Old House
· Matthew Hoffmeyer, Vice President, Fortune, Money, Fortune Small Business
· Holley Klingel, Vice President, Sunset
· Jennifer Ogden-Reese, Vice President, People, People en Espanol, Stylewatch
· Jose Perez, Vice President, Cooking Light, Health, Cottage Living
· John Reese, Vice President, Sports Illustrated, Sports Illustrated for Kids, Golf
· Nate Simmons, Vice President, TIME, TIME Canada, Time For Kids
As you know, consumer marketing has played a key role in the past 2 years in helping to drive growth in our digital audiences. The role of consumer marketing in supporting Time Inc.'s digital growth will only increase in the future. Reflecting that goal, each business unit will be supported by an audience development expert who will report directly into their business unit VP. Reporting on our magazines digital activities has also become a key skill in consumer marketing. We will continue to provide this critical function for our websites by forming a digital reporting team, which will report to Holley Cavanna. In addition, Michael Dub's audience development and analytics team, which was formerly part of TII, will now be part of consumer marketing and will also report to Holley Cavanna. With this entire digital team in place, I feel very confident about our ability to apply our skills and expertise to this critical piece of Time Inc.'s future growth.
Going forward, all of our marketing efforts will be centralized in a team led by Sarah Jack, Vice President, Marketing. Sarah's team will manage the new business and retention activities for all of our magazines. There will be a new business and retention director reporting to Sarah and each business unit will have a new business and retention manager and associate to support their marketing activities. This group represents the best marketers in our division and will enable us to further develop and leverage expertise in these areas. I expect this team to develop a balanced testing agenda, share best practices and results, and be singularly focused on bringing the best marketing possible to our brands. Our multi-title marketing efforts, which have continually resulted in volume growth at Time Direct Ventures (TDV) in recent years, will be managed by a team which will now report in to Sarah. In addition, an agency department and our List Rental team, led by Christine Slusarek, will also report to Sarah.
Jeff Blatt will continue in his role as TDV President and will manage a group that will focus on continuing to grow our fundraising and scouting volume. In addition, our Maghound team, led by Dave Ventresca, will continue to report to Jeff.
Sarah Jack, the brand VPs, Jeff, in his role as TDV President and Synapse CEO, Time Warner Retail (TWR) CEO & President Rich Jacobsen, and QSP CEO & President Kerry Hatch will all report to me.
As I mentioned last week, Howard Rosen has joined our team as SVP, Group General Manager, reporting to Howard Averill, Time Inc. CFO. Reporting to Howard will be:
· Sean McDermott, Vice President, Finance. Sean will continue to be responsible for the roll-up of our consumer marketing financials and will also manage a centralized group of planners, who will be assigned to individual business units. In addition, Sean will manage the consumer marketing business office.
· John Tighe, Vice President, Promotions, Production & Operations.
· Scott Breininger, Vice President, Marketing Operations, which includes Online Operations, Payment, Database Marketing Services, Telemedia and Fulfillment.
· Bill Miller, Executive Director, Legal
Also reporting to Howard will be the CFOs of TWR, Synapse and QSP as well as our customer service and fulfillment operations in the United States and abroad, led respectively by Tim Adams and Sue Knights.
Howard's groups will now support activities for all of Time Inc.'s U.S. magazines. These departments have historically been a critical part of our competitive advantage, and their continued expertise and excellent work will remain key components to our future growth.
The changes we announced today represent a significant departure from the way we currently operate. Critical to our future success will be the following principles:
We will be a marketing and operations division. We will meet our financial and compliance objectives, but will spend far less time on financial reporting and variance analysis. Ownership and reporting of the P&L will reside solely within our division. We will bring extreme focus to marketing and innovation and to the execution of our marketing plans. By doing so, we will continually improve our P&L.
We will have relentless focus on activities and levers that drive the business. We;ll have to prioritize and make difficult decisions on how we spend our time and allocate our resources. We need to be diligent about setting goals and not be distracted by requests or activities that are not in direct support of these goals.
We will need even greater emphasis on teamwork and collaboration. We are already good at sharing information and leveraging best practices. Success depends on our ability to be comfortable working well within and across functions and teams. We will also need to be great partners with the management teams of the 3 new Business Units that have been formed at Time Inc.
For our staff, this structure balances the ability to work on our brands, while continuing to improve skills and grow expertise in each of your functional areas.
We have a lot to be proud of. We work for a very profitable company, with incredible brands and talented, smart people. Our division makes a significant contribution to Time Inc.'s bottom line. Our circulation profits are higher this year, when most other print publishers are in decline. And we have continued to launch new products and innovate despite a tough economic environment.
As we move forward in this new organization, we do so without many talented colleagues and friends in New York, Birmingham and Menlo Park. These decisions are never easy, nor are they taken lightly. Please join me in thanking them for their contributions to consumer marketing and Time Inc. and in wishing them well as they move on to the next chapter in their careers.
I have tremendous confidence in this new structure, our people, and our ability and determination to meet our goals. I look forward to working with each of you to successfully grow our business.
Brian