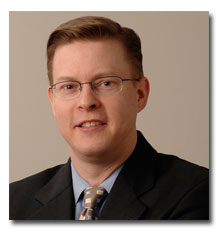 Time Inc. CEO Laura Lang is filling in her yet to be publicly outlined digital strategy with the hire of Todd Larsen (pictured) as the new executive vice president and group president of Time Inc.'s News and Sports groups. In announcing his appointment, the company is emphasizing his background in building paid content models.
SEE ALSO: Digitas CEO Laura Lang Tapped as Time Inc. CEO
"Todd is a dynamic leader who was an early proponent of a multi-platform approach to business in his years at Dow Jones," Lang says in a prepared statement. "His expertise in developing and nurturing successful paid digital business models and in expanding products internationally will be critical to us as we move our business forward."
Larsen spent 13 years with Dow Jones & Company, most recently serving as president, before joining Time Inc. At Dow Jones, Larsen was responsible for directing global business operations for The Wall Street Journal, MarketWatch, Factiva and Dow Jones Newswires.  Additionally, Larsen has served as president of Dow Jones' Consumer Electronic Publishing Division.
Larsen's background in paid content, according to a source that would not speak on the record, was "attractive" for the company.
"Mr. Larsen was a key architect of [Dow Jones & Company's] paid digital strategy and helped to build a pioneering paid business model for The Wall Street Journal on the Web, mobile and tablet computers," a prepared statement from Time Inc. says.
Digital was a key proponent of Lang's success at Digitas, repositioning the company as a digital advertising firm instead of a simple direct mailing company.