Time Inc. Names Joe Ripp CEO

Former CFO spent almost 20 years with Time Inc., Time Warner and AOL.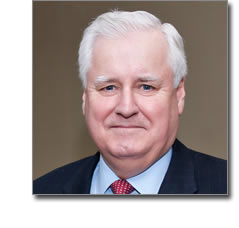 Time Inc. has found its new CEO. Time Warner's Jeff Bewkes announced today that Joe Ripp, a former CFO of Time Inc., Time Warner and AOL has been named to the top spot as Time Inc. gets ready to spin off as an independent, publicly-traded company.
In a sense, Time Inc. has in its new CEO both an insider and an outsider. Ripp spent almost 20 years at the company, leaving Time Warner in 2004.
Since then, he was president and COO of Dendrite International, a pharmaceutical software company for 18 months and then chairman of the Journal Register Co. until it sold to Alden Capital in 2011.
Ripp then created a platform company called Cannondale Investments—with backing from private-equity firm GTCR Golder Rauner, LLC—with a focus on acquiring data and information services companies.
Ripp went on to become CEO of one of Cannondale's acquisitions, OneSource Information Services, which provides CRM and lead-gen platform information services to a variety of markets.
Earlier bets were being placed on Star Tribune CEO Michael Klingensmith, another former Time Inc. CFO and, as it turns out, those bets weren't too far off thematically. Bewkes was indeed valuing someone with an intimate knowledge of Time Inc.'s legacy operation but with some distance as an out-of-market operator.
Bewkes began the search for a new CEO in March when Time Inc. broke off sales negotiations with Meredith and announced that it would instead be spun off.
Ripp will officially start after Labor Day.
Current CEO Laura Lang will remain with Time Inc. in an advisory role as the company splits from Time Warner. "With Joe's appointment, I want to thank Laura Lang for her work in helping to position Time Inc. so well as it prepares for its next chapter," Bewkes says in a statement. "I am pleased she will be taking an office at Time Warner and serving as an advisor to our company through the separation."
Meet the Author
---