Time Inc. Nabs Matt Bean From Rodale

Former VP of product development recruited as managing editor of SI.com.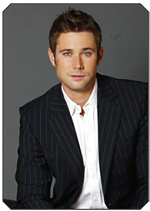 Starting in September, Matt Bean (pictured) will leave his vice president of product development role at Rodale to become managing editor of Time Inc.'s SI.com. Bean spent eight years at Rodale.
SEE ALSO: Matt Bean, A 2012 FOLIO: 40

Bean largely contributed to the digital strategy at Rodale, in addition to creating and maintaining relationships with partners like Apple, Adobe, MSN, YouTube, Google and others.
Bean helped to guide the digital growth of the Men's Health brand, helping to launch more than 30 mobile applications, winning a National Magazine award in 2010 for best interactive tool, and creating two YouTube channels for Google's new premium content initiative.
"As digital grew in importance, and the news business as a whole embraced new platforms, my job transitioned from covering the next big thing to trying to help us develop a strategy around it," Bean told FOLIO: in April. "We needed to re-platform our digital magazine editions away from the home-grown solution that allowed us to be first-to-market, and onto a more sustainable, long-term solution. We needed something that could help us reach customers across multiple screen sizes, resolutions, devices and more."

Sports Illustrated's franchise reaches a weekly audience of nearly 22 million adults, and the title was one of the first magazines to ever be on the iPad. In his new position of SI.com managing editor, Bean will run editorial strategies and operations for the website and for FanNation.com as well.
"There's no place I'd rather be to help set a course for the digital future of publishing," Bean says in a release.
Meet the Author
---